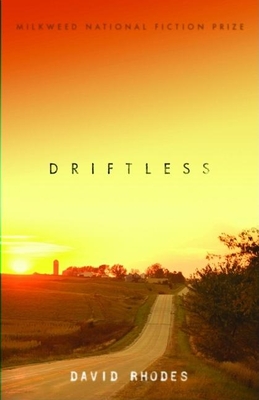 Driftless (Hardcover)
Milkweed Editions, 9781571310590, 352pp.
Publication Date: September 1, 2008
Other Editions of This Title:
Digital Audiobook (12/8/2009)
Paperback (5/5/2009)
Pre-Recorded Audio Player (3/1/2010)
MP3 CD (1/1/2010)
Compact Disc (1/1/2010)
Audio Cassette (1/1/2010)
* Individual store prices may vary.
Summer '10 Reading Group List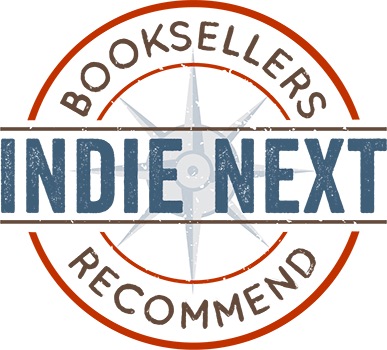 "After a 30-year hiatus following a motorcycle accident, David Rhodes has returned with a beautiful masterpiece. July Montgomery, the hero of Rhodes' Rock Island Line, first published in 1975, returns in a story filled with family secrets and more than one miracle. A great choice for your next book group!"
— Russell Villars, Bookworks, Albuquerque, NM
View the List
Description
David Rhodes's long-awaited new novel turns an unblinking eye on an array of eccentric characters and situations. The setting is Words, Wisconsin, an anonymous town of only a few hundred people. But under its sleepy surface, life rages. Cora and Graham guard their dairy farm, and family, from the wicked schemes of their milk co-op. Lifelong paraplegic Olivia suddenly starts to walk, only to find herself crippled by her fury toward her sister and caretaker, Violet. Recently retired Rusty finds a cougar living in his haymow, dredging up haunting childhood memories. Winifred becomes pastor of the Friends church and stumbles on enlightenment in a very unlikely place. And Julia Montgomery, both private and gregarious, instigates a series of events that threatens the town's solitude and doggedly suspicious ways. Driftless finds the author's powers undiminished in this unforgettable story that evokes a small-town America previously unmapped, and the damaged denizens who must make their way through it.
Praise For Driftless…
By the end of the darkly rhapsodic novel Rock Island Line (1975), July Montgomery has suffered enough tragedies for several cursed lifetimes even though he is only 22. His creator, on the other hand, was riding high as each of his three novels met with acclaim. But Rhodes was about to face his own season of loss. Now, in a triumphant return after 30 years (see the adjacent "Story behind the Story" for details), Rhodes picks up the thread of July's life with deepened powers, writing not in shadow but in light. As for July, after two decades of drifting, he has finally found peace in the small town of Words, Wisconsin. Respected and cherished, he is the hub of this brimming novel, each spoke a suspenseful story line about the unexpectedly dramatic lives of the good people of Words. The compelling cast includes Graham, a farmer, and Cora, his whistleblower wife intent on exposing agribusiness corruption; Winifred, the high-strung pastor; and the incredible Brasso sisters: large, nurturing Violet and tiny, smart Olivia, who rules the book from her wheelchair. In vividly realized scenes involving family secrets, legal battles, gambling, and miracle cures, Rhodes illuminates the wisdom acquired through hard work, the ancient covenant of farming, and the balm of kindness. Encompassing and incisive, comedic and profound, Driftless is a radiant novel of community and courage.
— Donna Seaman; Booklist Starred Review, September 1, 2008

Rhodes's first novel in more than 30 years (Rock Island Line, 1975, etc.) provides a welcome antidote to overheated urban fiction. When folks have a drink in Words, Wis., it's generally coffee or hot water with lemon that they turn to. When they cuss, they say "drat." Life is slow and rural; it's farm country, and locals care about the rhythms of the seasons, their roots in the community and each other. All is not well, however, when the milk cooperative tries to increase its profit margins at the expense of honest farmers. That doesn't sit well with Grahm and Cora Shotwell, who try to expose the cooperative's machinations. This is but one episode among many, however, in a deliberately episodic novel. The lack of a central narrative thread makes it possible for Rhodes to introduce us in stages to the community's major players. We make the acquaintance of newly-minted pastor Winifred Smith, whose cryptic spiritual epiphany starts to inform every aspect of her life; of July Montgomery, who mysteriously showed up some 20 years ago and whose quiet devotion to farming conceals a tragic past; of Grahm's sister Gail, who works in the local plastics factory and plays bass in a band; and of sisters Violet and Olivia Brasso, the latter an 89-pound invalid who's emotionally rescued by roughneck Wade Armbuster through the unlikely medium of dogfighting. Things happen in Words, but in a decidedly slow way. Cora gets fired from her job, Winifred tries to explain the nature of her spiritual awakening, curmudgeonly Rusty Smith hires some Amish carpenters to finish up some work on his home. Most importantly, people learn to overcome their reticence, occasionally even opening themselves to the possibility of falling in love. Olivia recognizes the essential stability of the community by declaring that "new is only old rearranged." A quiet novel of depth and simplicity.
— Kirkus

A fast-moving story about small town life with characters that seem to have walked off the pages of Edgar Lee Masters's Spoon River Anthology.
— Wall Street Journal

A terrific novel. . . Rhodes tells the story without haste, much as he speaks -- thoughtfully, with quiet insight. The characters' perceptions about the landscape, their lives and each other are continually arresting yet almost casually right on.
— Isthmus Quarterly

Set in a rural Wisconsin town, the book presents a series of portraits that resemble Edgar Lee Masters's "Spoon River Anthology" in their vividness and in the cumulative picture they create of village life.
— New Yorker (December 1, 2008)

[Rhodes's] finest work yet. . . . "Driftless" is the best work of fiction to come out of the Midwest in many years.
— Alan Cheuse, Chicago Tribune
or
Not Currently Available for Direct Purchase