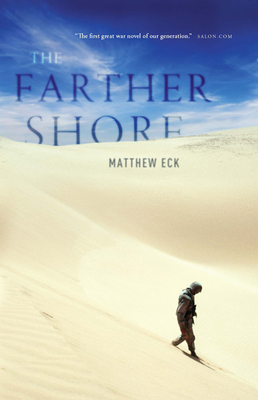 The Farther Shore (Milkweed National Fiction Prize) (Paperback)
Milkweed Editions, 9781571310675, 176pp.
Publication Date: October 1, 2008
Other Editions of This Title:
Hardcover (9/1/2007)
* Individual store prices may vary.
Description
In his unforgettable debut novel, Matthew Eck puts readers inside the mind of a confused young soldier caught in the fog of unexpected warfare. A small unit of soldiers from the U.S. Army is separated from their command and left for dead. Their only option is to keep moving, in hope that they'll escape the marauding gangs and clansmen who appear to rule the city. Josh, a young soldier, and his "battle buddies" are left to wander in this hostile territory. A series of horrifying, often violent encounters leaves only a few of them alive. The Farther Shore is a short, stark war novel in which the characters are both haunting and inhuman, natives and invaders alike. The emerging story reflects a new kind of military engagement, with all the attendant horrors and difficulties of fighting in a strange new postmodern battlefield.