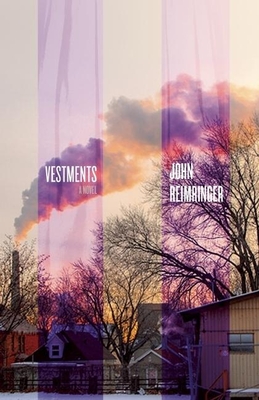 Vestments (Hardcover)
Milkweed Editions, 9781571310804, 407pp.
Publication Date: September 7, 2010
* Individual store prices may vary.
October 2010 Indie Next List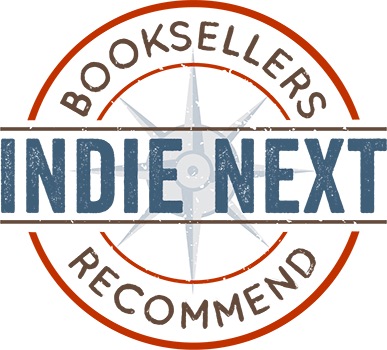 "Father Jim Dressler is a young Catholic priest having a very difficult time keeping his vow of celibacy. Aside from being tempted by his high school girlfriend, Father Jim meets a beautiful barmaid at a tavern in his parish and develops a relationship with her. Reimringer does not fall back on easy, cliched descriptions of Dressler's struggles with women, but gets to the heart of how Father Jim occupies himself to try to stay on the straight and narrow. He also doesn't let the story dwell on the details of the struggle for too long, injecting hilarious scenes of Dressler with his working-class family. This is truly a masterful and flawless first novel."
— Carl Hoffman, Boswell Book Company, Milwaukee, WI
View the List
Description
Let me begin today, illumined by Thy light, to destroy this part of the natural man which lives in me in its entirety, the obstacle that constantly keeps me from Thy Love. Taught this prayer as a boy by his grandfather, James Dressler recites it each time he's tempted by earthly desires. Originally drawn to the priesthood by the mystery, purity, and sensual fabric of the Church, as well as by its promise of a safe harbor from his tempestuous home, James finds himself -- just a few years after his ordination -- attracted again to his first love, Betty Garc a. Torn between these opposing desires, and haunted by his familial heritage, James finds himself at a crossroads. Exploring age-old and yet urgently contemporary issues in the Catholic Church, and infused throughout by a rich sense of the history and vibrant texture of St. Paul, and infused throughout by a rich sense of the history and vibrant texture of St. Paul, this is an utterly honest and subtly lyrical novel.

Praise For Vestments…
"In this potent debut about a wayward yet devout young priest who struggles to reconcile his faith with longings of the flesh, Reimringer has crafted a suspenseful, illuminating, and highly readable saga."

Publishers Weekly, starred review (Pick of the Week)

"This book knows the soul of the great old city: the yellowing taverns and fraying neighborhoods, the sense of grace in decline, the doubtful saints wrangling their disbelief. John Reimringer writes with the confidence and observation of one who was there at the time and is there still, and his novel has the knuckles and shouting and beer breath of glory."

Leif Enger, author of Peace Like a River and So Brave, Young, and Handsome

"Ribald and wry, concerned at heart with faith and forgiveness, Vestments is a rich, involving debut."

Stewart O'Nan, author of Last Night at the Lobster and Songs for the Missing

"In this memorable, skillful novel, John Reimringer writes compassionately about the tie between violence and yearning, the calls of the body and the calls of the spirit. Many writers can write well about one or the other. The gift of this writer is his rich understanding and love of both. Vestments is a wise, wide, and eloquent book."

Erin McGraw, author of The Seamstress of Hollywood Boulevard, The Good Life, Lies of the Saints

"Deeply rooted in history, burning with family furies, and told by a narrator-priest you find yourself rooting for (and wondering about), this is a captivating novel, scene by scene."

Patricia Hampl, author of The Florist's Daughter
or
Not Currently Available for Direct Purchase