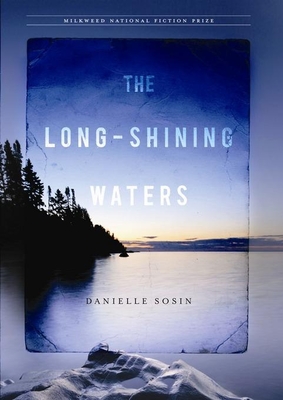 The Long-Shining Waters (Hardcover)
Milkweed Editions, 9781571310835, 274pp.
Publication Date: May 10, 2011
* Individual store prices may vary.
Description
Lake Superior, the north country, the great fresh-water expanse. Frigid. Lethal. Wildly beautiful. The Long-Shining Waters gives us three stories whose characters are separated by centuries and circumstance, yet connected across time by a shared geography. In 1622, Grey Rabbit--an Ojibwe woman, a mother and wife--struggles to understand a dream-life that has taken on fearful dimensions. As she and her family confront the hardship of living near the "big water," her psyche and her world edge toward irreversible change. In 1902, Berit and Gunnar, a Norwegian fishing couple, also live on the lake. Berit is unable to conceive, and the lake anchors her isolated life, testing the limits of her endurance and spirit. And in 2000, when Nora, a seasoned bar owner, loses her job and is faced with an open-ended future, she is drawn reluctantly into a road trip around the great lake. As these narratives unfold and overlap with the mesmerizing rhythm of waves, a fourth mysterious character gradually comes into stark relief. Rich in historical detail, and universal in its exploration of the human desire for meaning when faced with uncertainty, The Long-Shining Waters is an unforgettable and singular debut.
Praise For The Long-Shining Waters…
Danielle Sosin has written the first great novel about Lake Superiorand its many ghosts."Minnesota Monthly

We are plunged, fascinated and chilled, into one of three alternately narrated stories that make up this masterful ode to the sprawling, shape-shifting freshwater sea that is Lake Superior. . . . The construct is brilliant, the prose fine, the characters beautifully developed, the regional sense powerful. . . . This ode to the greatest of all lakes is nothing less than grand."Star Tribune

Elegant. . . . Through the stories of three women who lived centuries apart, Danielle Sosin explores the spirit of Lake Superior."Pioneer Press

Sosin writes sensuously detailed prose and distills the emotions of her characters into a profound and universal need for acceptance and love."Publishers Weekly

You don't see writing like this often, so infused with an intimate relationship to nature, certainly not in debut novels. It may be that with nature shrinking away from us, young writers don't marinate in the sounds, smells, colors and emotions that were once readily available. Whatever the reason, Sosin writes about Lake Superior as if it were a character, a parent, a lover, an enemy. Three stories are linked between the covers of The Long-Shining Waters: Grey Rabbit, an Ojibwe woman living on the shores of Lake Superior tries to protect her children from starvation, even as her dream life warns that they will die; Gunnar, a Norwegian fisherman living on the lake in 1902 with his beloved wife, Berit, is haunted by the discovery of a dead man in the lake; and Nora, a middle-aged woman whose business on the shores of the lake burns down in 2000 takes a journey around its perimeter. A single thread joins them through history; their stories link in the novel's subconscious like a fable. Superior should be comprehensible," Gunnar thinks as he reluctantly leaves the body in the lake so as not to frighten Berit. It's not. And that discord is readily felt. The Great Lake is movement at peripheral vision. It is sound at the limit of audible frequency. It is the illusion of the ability to understand."Los Angeles Times

The riveting opening moments of The Long-Shining Waters deliver us to the animate world of Grey Rabbit, four hundred years gone, and we realize we are in the hands of a visionary writer. Danielle Sosin's beautiful, resonant prose is a joy, and her devotion to what compels us to gather on the shores of great waters distinguishes this novel that is, as well, a great story. The intimate portrait of three women bound by their times and coming unbound in the great tidal pull of history is deeply affecting, wise and true. The Long-Shining Waters is an enchantment, a challenge, a tale to fall into and carry long after it's done."Patricia Francisco, author of Telling

Danielle Sosin constructs a truly inspiring work of fiction near the big waters' of Minnesota. It is an ambitious novel, haunting in its depiction of the life of the characters. It is a wonderful book. I loved it."Nuruddin Farah, author of Knots and Links

The breadth of [Sosin's] language for characterizing this world and its powers is quite simply astonishing. Through her words, we hear the heartbeat of both people and waters, and come away just as visitors to the lake have done for millenniain awe and understanding."Belletrista

A remarkable debut. . . Sosin uses a round-robin format and free indirect narration to slowly unfold these storieseach wonderfully written, whether she is describing winter branches that knock and stir like an army of skeletons' or a sky in mining country that is worked hard, as if all the metal below the ground had leeched up and was tarnishing the air.' All three stories are amazingly textured."Milwaukee Journal Sentinel
or
Not Currently Available for Direct Purchase