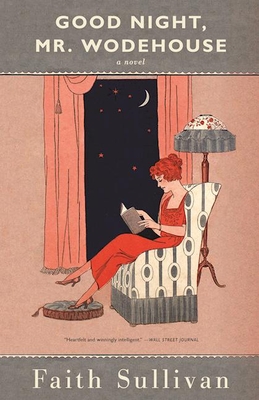 Good Night, Mr. Wodehouse
Paperback

* Individual store prices may vary.
Other Editions of This Title:
Digital Audiobook (4/8/2019)
Hardcover (10/6/2015)
Compact Disc (4/9/2019)
September 2015 Indie Next List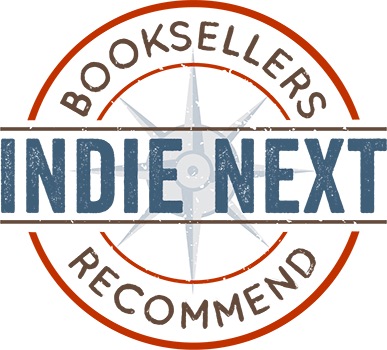 "Whether you are familiar with the work of P.G. Wodehouse or not, you will want to read his books by the time you have finished this wonderful novel. Returning to Harvester, Minnesota, the location of her best-selling novel, The Cape Ann, Sullivan has provided a tale that will resonate with anyone who has been faced with the loss of a loved one, a challenge of faith, the gossip of a community, or the search for one's independence. What better place to find grace than in the heart of a good book!"
— Betsy Schram (W), The Bookshelf, Cincinnati, OH
View the List
Description
Nell Stillman's road is not easy. When her boorish husband dies soon after they move to the small town of Harvester, Minnesota, Nell is alone, penniless yet responsible for her beloved baby boy, Hillyard. Not an easy fate in small-town America at the beginning of the twentieth century. In the face of nearly insurmountable odds, Nell finds strength in lasting friendships and in the rich inner life awakened by the novels she loves. She falls in love with John Flynn, a charming congressman who becomes a father figure for Hillyard. She teaches at the local school and volunteers at the public library, where she meets Stella Wheeler and her charismatic daughter Sally. She becomes a trusted friend and confidant to many of the girls in town, including Arlene and Lark Erhardt. And no matter how difficult her day, Nell ends each evening with a beloved book in her hands. The triumphant return of a great American storyteller, Good Night, Mr. Wodehouse celebrates the strength and resourcefulness of independent women, the importance of community, and the transformative power of reading.

Milkweed Editions, 9781571311122, 456pp.
Publication Date: July 19, 2016
About the Author
Faith Sullivan is the author of seven award-winning novels, including Gardenias, The Empress of One, and The Cape Ann. A "demon gardener, flea marketer, and feeder of birds," she is also an indefatigable champion of literary culture and her fellow writers, and has visited with hundreds of book clubs. Born and raised in southern Minnesota, Faith Sullivan lives in Minneapolis with her husband.
1. Harvester is a typical small town, complete with both close-knit bonds and an insidious gossip mill. How do these two characteristics affect one another? As the balance between them shifts with changing circumstances, how does each influence the trajectory of Nell's life?
2. Nell uses P.G. Wodehouse's novels as a means to survive loss and hardship. What about these novels does she find so comforting? What role do these books play in her relationships with others?
3. Nell receives a series of cryptic letters after Elvira leaves town. What effect do these letters have on Nell? Who do you think the sender is, and does his or her specific identity matter?
4. Letters have a powerful influence on the progression of Nell's story. What is the significance of the fact that so often, words on a page are driving forces in her life?
5. Nell's husband Bert begins the narrative by shaming Nell for being a Catholic woman who "enjoys the bedroom." How do diverse faith traditions affect the town's perceptions of and relationships with different characters in the book?
6. Throughout the book, the narrator changes to show Nell's life from a variety of perspectives, including those of Hilly, Elvira, and Juliet. How do these shifts affect the way we see Nell?
7. Nell raises Hilly to be a gentle, loving boy. How does this upbringing influence him throughout his life?
8. Nell ages more than sixty years in Good Night, Mr. Wodehouse. What do you think are the most defining moments for her character's growth and evolution?
9. Over time, Nell's concept of and feelings about the institution of marriage become increasingly complicated. Considering the historical context, what does it take for her to live out her convictions?
10. From the opening page, Nell is presented as highly independent. In what ways does this independence express itself differently throughout her life? What outside circumstances enable or support these choices, both large and small?
11. In many ways, this is a novel about different kinds of affection—between parents and children, between friends, between lovers. How do the characters' loyalties to these various relationships shift over time, and what effect does this loyalty have on their own lives?
12. If Nell were alive today, what books would she read for comfort, inspiration, and strength?