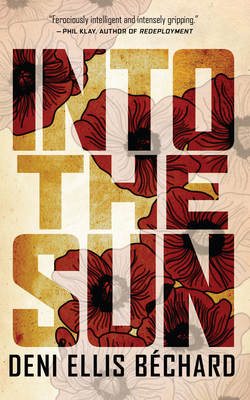 Into the Sun
Paperback

* Individual store prices may vary.
Description
When a car explodes in a crowded part of Kabul ten years after 9/11, a Japanese-American journalist is shocked to discover that the passengers were acquaintances--three fellow ex-pats who had formed an unlikely love triangle. Alexandra was a human rights lawyer for imprisoned Afghan women. Justin was a born-again Christian who taught at a local school. Clay was an ex-soldier who worked as a private contractor. The car's driver, Idris, was one of Justin's most promising pupils--and he is missing. Drawn to the secrets of these strangers, and increasingly convinced the events that led to the fatal explosion weren't random, the journalist follows a trail that leads from Kabul to Louisiana, Maine, Qu bec, and Dubai. In the process, the tortured narratives of these individuals become inseparable from the larger story of America's imperial misadventures. In this monumental novel, Deni Ellis B chard draws an unsentimental portrait of those who flock to warzones, indelibly capturing these journalists, mercenaries, idealists, and aid workers. More importantly, B chard vividly brings to life the city of Kabul itself, along with the people who live there: the hungry, determined, and resourceful locals who are just as willing as their occupiers to reinvent themselves to survive.

Milkweed Editions, 9781571311146, 456pp.
Publication Date: September 20, 2016
1. How did the opening description of Kabul prepare you for the story?
2. What qualities give the narrator both authority and credibility to fill in the gaps of this complicated story?
3. How does desire—controlled, indulged, denied—determine the course of the characters' experience in Afghanistan? What desire do they have in common? Who comes closest to achieving their deepest desire?
4. Consider the adversarial male/female relationships in the story. How do they reflect the greater struggle for power in the world?
5. How did the main characters' stories evolve as facts about the car bombing were revealed?
6. Which character's story changed the least? The most?
7. As the story of the bombing circles back upon itself, how does each new account reveal more about a character's motivation?
8. "How you take in the world changes how others see you" (152). How does Idris use how others see him to accomplish his goals?
9. Sexual assault plays a key role in the lives of women in the book.
10. How do the consequences of rape vary between these cultures? How are they the same?
11. Consider how sexual violence shapes women's lives in both cultures.
12. Frank encourages Shadiqa "to use everything at your disposal and not be shy about it." Does her behavior qualify as sexual harassment?
13. "War is a collision of fictions … everyone [gets] caught in the freedom of invention" (136).
14. Is it reasonable to expect unbiased news coverage of war?
15. Is it possible to discern the truth without subjecting it to our own filters?
16. How does the book's portrayal of thrill-seeking writers affect your assessment of journalism from the front lines?
17. Did Into the Sun change or reinforce your view of America's involvement in Afghanistan?