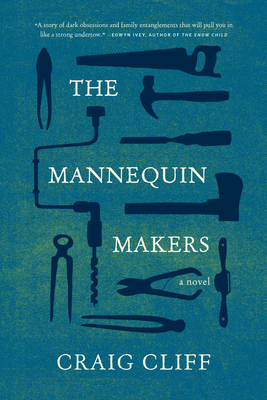 The Mannequin Makers (Paperback)
Milkweed Editions, 9781571311276, 336pp.
Publication Date: December 12, 2017
Description
Playfully literate and strikingly original, an unforgettable debut novel about art, imitation, and obsession. Excitement is rare in the small town of Marumaru, New Zealand. So when a young Maori man arrives on the morning train one day in 1903--announcing the imminent visit of a famous strongman--the entire town turns out to greet him, save one. Colton Kemp, a department store window-dresser, is at home, watching his beloved wife die in premature childbirth. Tormented by grief, he hatches a plan to make his name and thwart his rival, the silent and gifted Carpenter: over the next sixteen years he will raise his newborn twins in secrecy and isolation, to become human mannequins in the world's most lifelike window display. The Mannequin Makers is an adventure-filled and thoroughly delightful yarn, introducing one of international literature's most promising young talents to American audiences.
About the Author
Craig Cliff is the author of A Man Melting, a collection of short stories, which was previously published in New Zealand and won the 2011 Commonwealth Writers' Prize for Best First Book. In 2012 he was a judge for the inaugural Commonwealth Story Prize, and he is the recipient of a Robert Burns Fellowship at the University of Otago. He lives in Wellington, New Zealand.
Advertisement