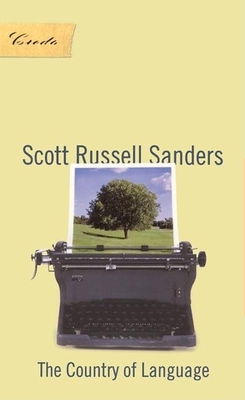 The Country of Language (Credo)
Paperback

* Individual store prices may vary.
Description
"Simple, elegant, and enduring." --KIRKUS
In The Country of Language, Sanders recalls the stories and experiences that have guided him as a writer, and speaks on behalf of a life rooted in the commonplace, in what is becoming paradoxically rare: a sense of "at-homeness" in the natural world. Emerging from his work is the conviction that moments of interaction with the nonhuman worldwhether one is transfixed in a silent stare down with a great blue heron or listening to the voice of a creek while bombs threaten far-off countries--restore the sanity and courage needed to address the griefs of the human community.
"In his usual articulate and well-crafted prose, Scott Russell Sanders continues to relate everyday and natural experiences to greater meanings. . . . His writing, he says, is his way of asking questions." --Library Journal
Milkweed Editions, 9781571312303, 162pp.
Publication Date: October 21, 1999