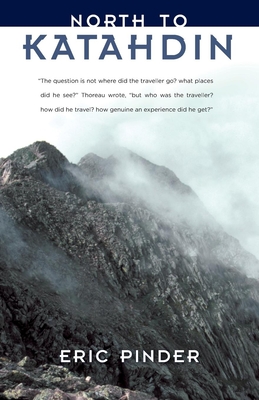 North to Katahdin (Paperback)
Milkweed Editions, 9781571312808, 178pp.
Publication Date: June 23, 2005
* Individual store prices may vary.
Description
When Thoreau stood on the flank of Maine's Mt. Katahdin 1846, he was one of a handful of Americans who had ventured so deeply into the wilderness for the mere sake of seeing what was there. Today, hundreds of thousands of people--some with cell phones and GPS--stand where Thoreau did. For some, Katahdin is the long-awaited terminus of the Appalachian Trail, the 2,160-mile footpath from Georgia to Maine. For others, Maine's highest peak and the state park surrounding it are the closest they can come to wilderness--the Glacier National Park of the east. In North to Katahdin, Eric Pinder uses Katahdin as his laboratory to explore what draws people to the mountains and whether hikers today are having remotely the same experience as did Thoreau. Are they even trying to? And if wilderness means "an absence of humanity," what do we call it when it's filled with people? Pinder's interviews with hikers and accounts of his own treks, humorous and witty, filled with knowledge about the region's lore, geology, and weather, create a vivid portrait of wilderness and its denizens.
or
Not Currently Available for Direct Purchase