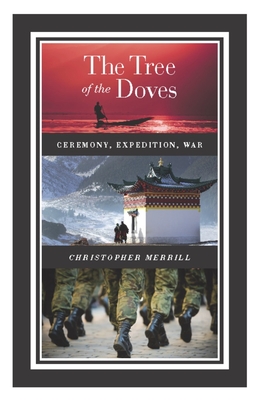 The Tree of the Doves
Ceremony, Expedition, War
Hardcover

* Individual store prices may vary.
Description
Taking several ageless questions--"Where do we come from? Where are we going? What shall we do?"--as his point of departure, award-winning author Christopher Merrill explores the related issues of terror, modernity, tradition, and epochal transformation. In three extended essays, Merrill observes the performance of a banned ritual in the Malaysian province of Kelatan; traces Saint-John Perse's epic voyage from Beijing to Ulan Bator in 1921, and relates it to the China of today; and embarks on a trip across the Levant in 2007 in the wake of the American wars in Iraq and Afghanistan. Merrill asserts that it is in this trinity of human actions--ceremony, expedition, and war--that history is formed; and that the political, environmental, and social changes we're witnessing now presage the end of one order and the creation of another.

Milkweed Editions, 9781571313058, 305pp.
Publication Date: October 11, 2011