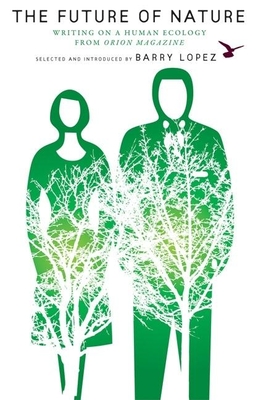 The Future of Nature
Writing on a Human Ecology from Orion Magazine (World as Home)
Paperback

* Individual store prices may vary.
Description
The western mindset is arguably one of the greatest threats to the world's ecological balance. Corporatism and globalization are two of the obvious villains here, but what part does human nature play in the problem?
Since its inception in 1982, Orion magazine has been a forum for looking beyond the effects of ecological crises to their root causes in human culture. Less an anthology than a vision statement, this timely collection challenges the division of human society from the natural world that has often characterized traditional environmentalism.
Edited and introduced by Barry Lopez, The Future of Nature encompasses such topics as local economies, the social dynamics of activism, America's incarceration society, naturalism in higher education, developing nations, spiritual ecology, the military-industrial landscape, and the persistent tyranny of wilderness designation. Featuring the fine writing and insights for which Orion is famous, this book is required reading for anyone interested in a livable future for the planet.
Milkweed Editions, 9781571313065, 304pp.
Publication Date: August 28, 2007