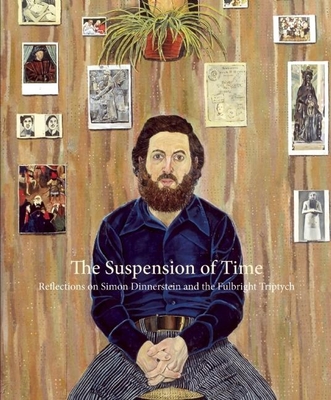 The Suspension of Time
Reflections on Simon Dinnerstein and the Fulbright Triptych
Paperback

* Individual store prices may vary.
Description
The Suspension of Time is a collection of essays on Dinnerstein's masterpiece, The Fulbright Triptych. It includes writing by an extraordinarily diverse range of contributors, from the Pulitzer-Prize-winning novelist Jhumpa Lahiri to acclaimed poet Dan Beachy-Quick, and from art historians such as Colin Eisler, Albert Boime, and Thomas M. Messer to composer George Crumb and actor John Turturro. Each essay in The Suspension of Time offers its unique perspective, but taken as a whole they develop a dialogue of collaboration that directly reflects The Fulbright Triptych's inherent message of symphonic connectivity, and demonstrate the rich potential for collaboration between visual, literary, musical, and other arts.
Praise For The Suspension of Time: Reflections on Simon Dinnerstein and the Fulbright Triptych…
"Simon Dinnerstein's Fulbright Triptych is one of those singular and astonishing works of art which seem to imply a description of the whole world merely by insisting on a scrupulous gaze at one perfect instant. It functions as a time capsule and a mirror for its viewers' souls, and so, despite personal and historical referential elements, has become permanently contemporary and universal. No surprise that it has now served as a point of instigation for a cycle of astonishing written responses; this book is like tuning the painting in like a radio, to a station where these responses were always already playing."
Jonathan Lethem

"In The Suspension of Time, Dinnerstein continues the life of "A". Being an artist, yet also recognizing oneself as the protagonist in an artist's project, must evoke curious and complex feelings - not unlike seeing oneself turn or being turned into a character in a novel."
J.M. Coetzee
Milkweed Editions, 9781571313263, 335pp.
Publication Date: June 14, 2011