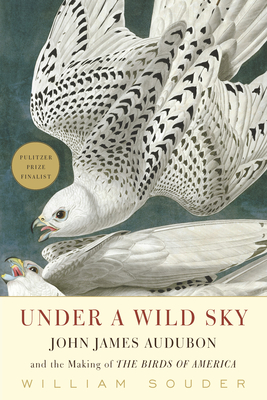 Under a Wild Sky (Paperback)
John James Audubon and the Making of the Birds of America
Milkweed Editions, 9781571313553, 367pp.
Publication Date: August 12, 2014
Other Editions of This Title:
Paperback (7/1/2005)
Hardcover (6/1/2004)
* Individual store prices may vary.
Description
John James Audubon is renowned for his masterpiece of natural history and art, The Birds of America, the first nearly comprehensive survey of the continent's birdlife. And yet few people understand, and many assume incorrectly, what sort of man he was. How did the illegitimate son of a French sea captain living in Haiti, who lied both about his parentage and his training, rise to become one of the greatest natural historians ever and the greatest name in ornithology? In Under a Wild Sky this Pulitzer Prize finalist, William Souder reveals that Audubon did not only compose the most famous depictions of birds the world has ever seen, he also composed a brilliant mythology of self. In this dazzling work of biography, Souder charts the life of a driven man who, despite all odds, became the historical figure we know today.

About the Author
William Souder is the author of three books, including "Under a Wild Sky" and "On a Farther Shore: The Life and Legacy of Rachel Carson." He lives in Grant, MN.