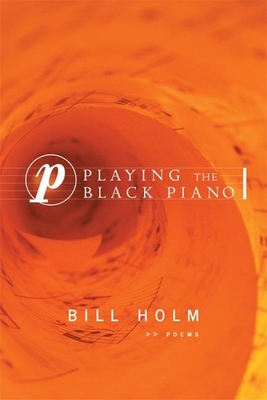 Playing the Black Piano (Paperback)
Milkweed Editions, 9781571314178, 132pp.
Publication Date: February 17, 2004
* Individual store prices may vary.
Description
Like Whitman's, Holm's poems celebrate the vitality of life--whether found in music or food or people. Moving across the surface of contemporary America and the world, from Oregon forests to the deserts around Tuscon, from the endless marketing of phones to the experience of an MRI, Holm comments with humor, biting commentary, and ultimately affection on the waywardness of the human race. The book includes tributes to Art Tatum, Glenn Gould, and many classical composers, as well as poems of the moment--marking the falling of the Twin Towers or the death of Paul Wellstone. The first section of the book reflects Holm's long experience in China and Iceland (wonderful poems about perspective and distance). The second section reflects Holm's ongoing love affair with music wherever he finds it, from Bach to jazz, from China to Minnesota. Parts 3 and 4, Free Market Wind and The World is Enough, are engaged with the world as we know it--sometimes depressing in its vacuity, often absurd, sometimes heartbreaking, but ultimately a place we would much rather be than not to be at all. The last section of the book is a spirited elegy to the dying and death by AIDS of his close friend.
or
Not Currently Available for Direct Purchase