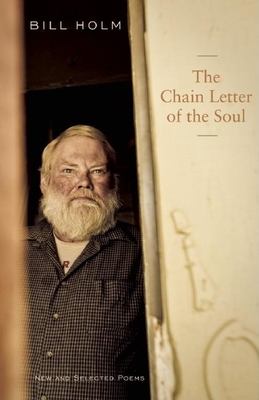 The Chain Letter of the Soul: New and Selected Poems (Paperback)
New and Selected Poems
Milkweed Editions, 9781571314444, 200pp.
Publication Date: October 27, 2009
Description
Throughout his life and in his writing, Bill Holm was a humanist whose obsessions included mortality and eternity. He paid special attention to the notion of cycles, patterns, movements, and processes, and many of his most moving poems are dedicated to the friends and family he helped through the last stages of their lives. Collecting the best and most recent poems from Holm's oeuvre, The Chain Letter of the Soul paints a portrait of a man of great heart, broad vision, and startling prescience. Here, fans remember many of their favorites, and new readers discover an enduring voice of American literature through such poems as "Kafka Only Imagined It," "The Dead Get By with Everything," "My Old Friend AT&T Writes Me a Personal Letter," and "Lemon Pie." In these poems, the personal, vulnerable side of a great public figure is revealed.
Praise For The Chain Letter of the Soul: New and Selected Poems…
"The Chain Letter of the Soul gathers together the best of Bill Holm's work."
Pioneer Press

Bill Holm, one of Minnesota's greatest champions of the arts, passed away not too long ago. The Chain Letter of the Soul is his last booka new and selected poems (heavy on the new) that is not at all one of those thrown together collections. It is a great testament to his life and his writing."
Hans Weyandt, Micawber's Books, St. Paul, MN
Advertisement