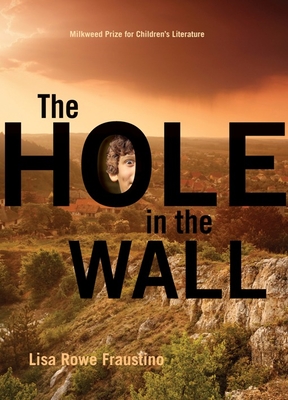 The Hole in the Wall (Hardcover)
Milkweed Editions, 9781571316967, 280pp.
Publication Date: November 1, 2010
Description
Eleven-year-old Sebby has found the perfect escape from his crummy house and bickering family: The Hole in the Wall. It's a pristine, beautiful glen in the midst of a devastated mining area behind Sebby's home. But not long after he finds it his world starts falling apart: his family's chickens disappear, colors start jumping off the wall and coming to life, and after sneaking a taste of raw cookie dough he finds himself with the mother of all stomachaches. When Sebby sets out to solve these mysteries, he and his twin sister, Barbie, get caught in a wild chase through the tunnels and caverns around The Hole in the Wall all leading them to the mining activities of one Stanley Odum, the hometown astrophysicist who's buying up all the land behind Sebby's home. Exactly what is Mr. Odum mining in his secret facility, and does it have anything to do with the mystery of the lost chickens and Sebby's stomachache? The answers to these questions go much further than the twins expect.
Praise For The Hole in the Wall…
Seb Daniels is growing up in a despoiled landscape going haywire in a specifically 21st century way. Lisa Rowe Fraustino is masterful in this tale of surreal survival."

Richard Peck, winner of the Newbery Medal for A Year Down Yonder
Advertisement