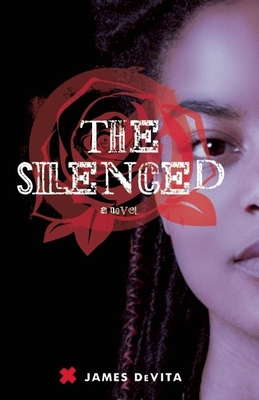 The Silenced
Paperback

* Individual store prices may vary.
Description
Marena struggles to remember what life was like before the Zero Tolerance Party installed listening devices in every home. Before they murdered her mother and put her father under house arrest. A time when difference was celebrated.
When the new Minister of Education cracks down in her school, eliminating personal expression and independent thought, Marena decides she has to fight back. Fueled by her memories and animated by her mother's spirit, Marena forms a resistance group-the White Rose. With little more than words, Marena defies the state officers lurking around every corner, and embarks on a campaign of life-affirming civil disobedience.
The Silenced draws on the true story of Sophie Scholl and the White Rose, a movement that courageously resisted the Nazis. In an era when new technologies are accompanied by increasing surveillance, this is a powerfully relevant story of the enormous change that is possible when one person is courageous enough to speak the truth to power.
Milkweed Editions, 9781571319371, 448pp.
Publication Date: August 11, 2015
About the Author
James DeVita, an author and actor, has published two award-winning novels for young readers as well as numerous plays. He is the recipient of the National Endowment for the Arts Literature Fellowship and a member of The Dramatists Guild and Actor's Equity Association. He lives in Wisconsin with his wife and two children.
1. Marena's mother told her, "Every thing of beauty… is a form of resistance." Later in the novel, these words catch the attention of Mr. Greengritch. How does beauty counter the aims of the Zero Tolerance Party (ZT)?
2. Marena claims that she would rather die than betray her loved ones. Is there any space in the resistance for a lesser level of commitment?
3. Three families are presented in the novel: Marena's, Dex's, and Mr. Greengritch's. How do their families influence these characters? What is the ZT's interest in family ties?
4. Marena struggles to remember her life before the ZT took over. What is the importance of memory for Marena? For Mr. Greengritch?
5. While the novel is largely about Marena, Mr. Greengritch also narrates several sections. Why is his perspective important? In what ways is his character both juxtaposed with and parallel to Marena?
6. When Mr. Greengritch takes over Marena's class, he gives them a writing assignment: to describe what they think is "absolutely true" about themselves (69). What is the purpose of this assignment? What does he expect to learn about the students?
7. The Zero Tolerance Party revoked labor visas and created a "racial purity index." What threat does the ZT imagine is posed by the people they classify as "deficient"? Although the novel is overtly focused on free speech, how does the underlying narrative about race and citizenship status complicate this theme?
8. While The Silenced was inspired by the real White Rose resistance movement in Nazi Germany, the novel is set in a recognizable near future. What methods of state control and surveillance are present in the world of the novel, and how do they compare to those used in our world today?