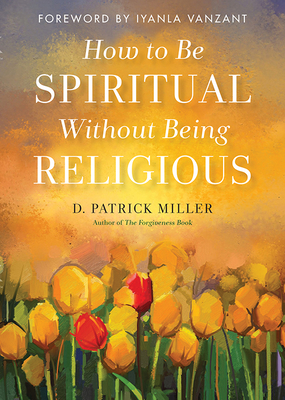 How to be Spiritual Without Being Religious (Paperback)
Hampton Roads Publishing, 9781571748423, 144pp.
Publication Date: November 1, 2018
* Individual store prices may vary.
Description
According to the Pew Research Center, approximately 37 percent of Americans identify themselves as spiritual but not religious. How to Be Spiritual Without Being Religious is a book for that sizable number of folks who seek a rich and authentic interior life but find formal religious affiliation unappealing. It is a clear and nondogmatic guide for finding one's own path of transformation, for embracing a vision of a "practical faith" that enhances a life of happiness and peace.
Miller's concise approach arises out of what he calls "the spirituality of ordinary life." It is an approach dedicated to exploring the big questions: "Why am I here?" "Who am I?" "What is the best way to be of use."
"A spiritual faith is a more practical way to deal with everyday life than cynicism, toughness, or defensiveness...it daily increases its usefulness and reliability. Spirituality is the way out of misery, the way in to self-knowledge, and the way toward a more fulfilling and effective life." --From the introduction
Praise for The Book of Practical Faith:
"Succinct and salutary . . . D. Patrick Miller's thoughtful treatment of faith clarifies why this is such an important part of the sacred adventure of life." --Frederic Brussat, SpiritualityandPractice.com
"This book offers a gentle, disciplined approach to growth with subtle insight and compassion. Miller names the habitual obstacles that keep us small and opens up a way to greater love, faith, and freedom." --J. Ruth Gendler, author of The Book of Qualities
About the Author

D. Patrick Miller is an author and publisher living in Northern California. You can contact him at www.fearlessbooks.com.

Praise For How to be Spiritual Without Being Religious…
"Patrick's writing is so clear and heartfelt that it is hard to believe that he did not write the book for you—whoever you are, and wherever you may be on your journey." –Iyanla Vanzant, host Iyanla Fix My Life
— Iyanla Vanzant