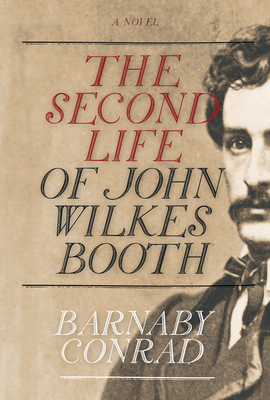 The Second Life of John Wilkes Booth (Hardcover)
Kanbar & Conrad Books, 9781571782250, 282pp.
Publication Date: August 25, 2010
* Individual store prices may vary.
or
Not Currently Available for Direct Purchase
Description
A gripping historical thriller, this book is based on the often-advanced theory that Lincoln's assassin was not killed in the barn in Virginia but escaped to a second life in the Wild West. Barnaby Conrad was told the plot in 1947 by Sinclair Lewis, while serving as personal secretary to the Nobel-Prize winning author. They agreed to coauthor the book, but only one of them lived to tell the tale. Conrad follows Booth as he secretly makes his way to Robert E. Lee's headquarters, expecting to be received as a hero. Instead Lee believes him an impostor and drives him away. The penniless Booth flees on a riverboat up the Missouri River to Montana Territory and assumes a new identity in a rough frontier town. Just as Booth falls in love with a kind woman, a bloodhound-like reporter appears, the truth is revealed and justice is delivered a la Greek tragedy.
About the Author
Barnaby Conrad is the author of more than 30 books, including "101 Best Beginnings Ever Written," "Dangerfield," "The Death of Manolete," "La Fiesta Brava," and "Matador," as well as the screenplay adaptation of John Steinbeck s "Flight." He is the founder of the Santa Barbara Writers Conference and a recipient of the O. Henry Prize."
Advertisement