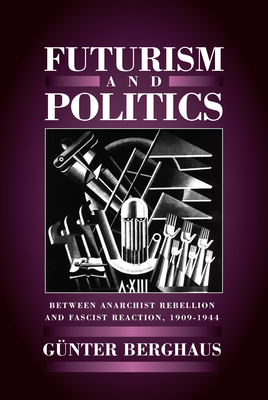 Futurism and Politics (Hardcover)
Between Anarchist Rebellion and Fascist Reaction 1909-1944 (Cmas Border & Migration Studies)
Berghahn Books, 9781571818676, 256pp.
Publication Date: April 1, 1996
* Individual store prices may vary.
Description
"Futurism was the state of the Fascist regime" - this is the view one encounters in most books written on Futurist art and literature. Whilst there can be no doubt about Futurist involvement with the founding of the fascist movement, little is known about the internal relationship between Futurists and Fascists in the years 1918-22, nor about the reasons for the Futurists' departure from the Fascist movement in 1920, or about Futurist opposition to (and even armed struggle against) the Fascist regime after 1924. Whilst the public documents testifying to Futurist support of Mussolini are well known, little has been written about Futurist anti-fascism camouflaged as official adherence to the regime. This study, based primarily on unknown or unpublished documents discovered in state archives and private collections, presents a new andfar more complex picture of the relationship of the two movements than has previously been shown by critics and historians.