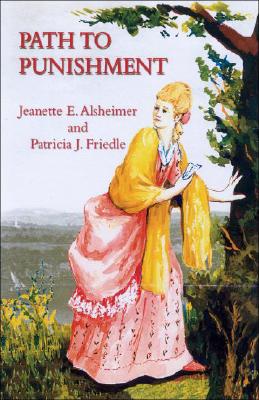 Path to Punishment (Paperback)
Ivy House Publishing Group, 9781571974822, 206pp.
Publication Date: January 1, 2008
* Individual store prices may vary.
or
Not Currently Available for Direct Purchase
Description
Path to Punishment is the sequel to the critically acclaimed, pre-Revolutionary War novel for young adults, The Trouble With Tea. As the commotion of the Boston Tea Party comes to a close, the colonies wait for England's reaction with bated breath. Mistrust is rampant, and spies could be anywhere. After Anne Wentworth flees across the Atlantic in search of her betrothed, she must draw on her strength to navigate her way through the sea of political and personal opinion that is starkly prevalent in England. Tensions are high, and Anne soon learns that one's political views can often mean the difference between life and death. As a web of intrigue and death quickly tightens around her, Anne must decide her own political beliefs-and whom to trust. As authors Alsheimer and Friedle bring this critical time in America's birth alive through intricate historical detail, readers discover that people and things are rarely what they seem.
Advertisement