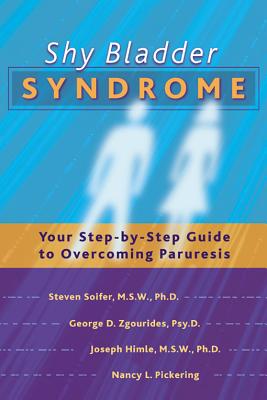 Shy Bladder Syndrome: Understanding and Coping with Trichotillomania (Paperback)
Understanding and Coping with Trichotillomania
New Harbinger Publications, 9781572242272, 160pp.
Publication Date: January 15, 2001
* Individual store prices may vary.
or
Not Currently Available for Direct Purchase
Description
Paruresis is a condition that prevents people from urinating in public, sometimes even in their own homes if others are in adjacent rooms. The good news is that this anxiety disorder is highly treatable. Shy Bladder Syndrome offer strategies and easy-to-follow exercises to help you desensitize yourself to fear-producing situations and feel comfortable in public restrooms. Graduated exposure will help get you to the point where you can tolerate the anxiety of relieving yourself in a public washroom or other shared space.
About the Author
Steven Soifer, M.S.W., Ph.D., is President and Cofounder of the International Paruresis Association and a recovering paruetic. He conducts workshops around the world to help others who suffer form paruresis. He is also Associate Professor at University of Maryland School of Social WorkGeorge D. Zgourides, Psy.D., is the foremost academic expert on paruresis and has written numerous peer-reviewed journal articles on the subject. He is a clinical psychologist who has specialized in treating this problem and other anxiety disorders. He is also an adjunct faculty member at the Harold Abel School of Psychology at Capella University in Minneapolis, Minnesota.Joseph Himle, M.S.W., Ph.D., has extensive experience in treating paruetics and developed a treatment manual on which this book is based. He is Associate Director of the Anxiety Disorders Program and Assistant Clinical Professor at the University of Michigan Department of Psychiatry.Nancy L. Pickering has served as a board member for the International Paruresis Association for two years and is currently serving as Secretary of the organization. She is a published author in the medical and spiritual fields.
Advertisement