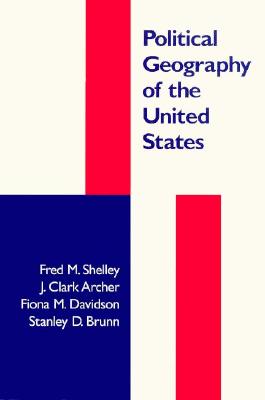 Political Geography of the United States (Paperback)
The Guilford Press, 9781572300484, 364pp.
Publication Date: April 5, 1996
Other Editions of This Title:
Hardcover (4/5/1996)
* Individual store prices may vary.
Description
Focusing on the relationship between location and political activity, the subdiscipline of political geography offers a unique vantage point from which to examine the development of the American political system. This comprehensive text traces the theory and practice of American politics from the colonial era to the present day. The authors highlight the key role of geography in such crucial areas as the establishment of the nation's governing principles; the formation of political parties and coalitions; electoral history; the development of America's political economy; and its role in the world economy. Serving as a springboard for research and forecasting, the book also ventures into the future to discuss possible shifts in the political geography of twenty-first-century America.

About the Author
Fred M. Shelley is Associate Professor of Geography and Planning at Southwest Texas State University, San Marcos.

Clark J. Archer is Associate Professor of Geography at the University of Nebraska, Lincoln.

Fiona M. Davidson is Assistant Professor of Geography at the University of Arkansas, Fayetteville.

Stanley D. Brunn is Professor of Geography at the University of Kentucky, Lexington.

Praise For Political Geography of the United States…
"An excellent piece of work, well-organized, focused, and well-written. The maps selected for inclusion are excellent. I will undoubtedly use this text, add it to my personal library, and recommend it to colleagues." --Gerald R. Webster, Associate Professor of Geography, The University of Alabama

"Why wasn't this book out when I needed it last quarter? Political geography has long needed a comprehensive treatment of government and politics (including attitudes about foreign policy) focussed within the nation. The book nicely weaves together politics, history and geography. And while it may be parochial, students and faculty will greatly appreciate a book devoted to the United States, to settings and issues with which they can identify." --Richard Morrill, University of Washington.

or
Not Currently Available for Direct Purchase