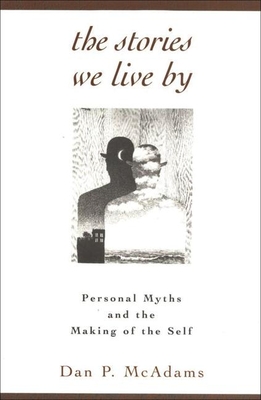 The Stories We Live by: Personal Myths and the Making of the Self (Paperback)
Personal Myths and the Making of the Self
Guilford Publications, 9781572301887, 336pp.
Publication Date: January 3, 1997
Description
Ideal for mental health professionals interested in the rich potential a narrative perspective offers, this revealing and innovative book de monstrates that people develop a sense of self through the creation of personal myths. It challenges the traditional view that personalities are formed by fixed, unchanging characteristics or by predictable sta ges through which every individual travels, and it persuasively argues that we are the stories we tell. Based on more than 10 years of resea rch and hundreds of first-hand interviews, the book explores the intim ate connection between personal myths and perceptions, relationships, and life choices.
About the Author
Dan P. McAdams, PhD, is Professor of Human Development and Social Policy and Professor of Psychology at Northwestern University, where he is also Director of the Foley Center for the Study of Lives. He has published 12 books and over 100 articles and chapters in the areas of personality and developmental psychology.
Praise For The Stories We Live by: Personal Myths and the Making of the Self…
"There's a quiet revolution taking place within psychology and at its forefront is a young personologist named Dan McAdams. To understand ourselves, he says, you have to go beyond 'objective' data to the myths we create about our lives. Here at last is a book that will introduce you to the revolution, and here is a social scientist--a storyteller, too--who will guide you through the intricacies of your own myths. You'll welcome the chance to spend some time with him." --John Kotre, PhD, Coauthor of Seasons of Life, Professor of Psychology, University of Michigan

"McAdams looks beyond the narrow confines of academic psychology and sheds light on the mysteries of the life cycle. He calls to his aid the contemporary scientific visionaries Erikson, Jaques, and Levinson, and shows how the life stories we create and revise can lead to genuine self-discovery." --Peter M. Newton, PhD, Professor of Psychology, The Wright Institute, Berkeley, California

"This wonderful and readable account of the ways in which we use stories across the life cycle and through history provides important new insights into the ways in which we maintain our identity. A compassionate and informed discussion of life-story and life-history, the book will have wide appeal to both students and those working with or studying personality." --Bertram J. Cohler, PhD, William Rainey Harper Professor of Social Sciences in the College and the Departments of Psychology, Psychiatry, and Education, University of Chicago

"This the first exciting theory of adult personality development as seen through the eyes of the person, and expressed through the ideas each man and woman tells. A 'must' read for those of us entering mid-life and beyond, who seek to better understand where we came from, where we are now, and where we are going." --Robert Emmons, PhD, University of California at Davis

"Dan McAdams' wonderful book is a major event....McAdams has the gift of being able to express complicated and subtle notions with remarkable clarity." --Robert Hogan, PhD, in Contemporary Psychology

"This is a wonderful book. Dan McAdams integrates the rigor of modern psychology with the humanity, sensitivity, and complexity of the best fiction. His message is simple, yet profound. We are our stories. This work places Dan McAdams in the forefront of psychology's efforts to understand people in their life contexts. It defines a whole new tradition of scientific inquiry." --William Pinsof, PhD, President, The Family Institute at Northwestern University

"I highly recommend this book for classes in pastoral counseling and religious education. In fresh ways, Dan McAdams introduces us to patterns of human development. Grounded in research, the book provides resources for understanding how people build life meanings. The insights of this work complement narrative theology and qualitative research in ministry studies." --Jack L. Seymour, Academic Dean and Professor of Religious Education, Garrett-Evangelical Theological Seminary, Evanston, Illinois

"Dan McAdam's wonderful new book is a major event....McAdams has the gift of being able to express complicated and subtle notions with remarkable clarity." --Robert Hogan, in Contemporary Psychology
Advertisement