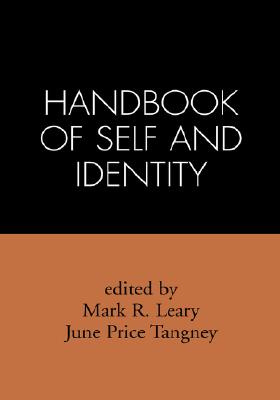 Handbook of Self and Identity
Hardcover

* Individual store prices may vary.
Other Editions of This Title:
Paperback (7/13/2005)
Description
The self has emerged as a central construct in many domains of behavioral and social science. This state-of-the-science volume brings together an array of leading authorities to comprehensively review theory and research in this burgeoning area. Coverage includes the content, structure, and organization of the self; processes related to agency, regulation, and self-control; self-evaluation and self-related motivation and emotion; interpersonal and cultural issues; and self-development across evolutionary time and the lifespan. Also examined are ways that the development of the self can go awry, resulting in emotional and behavioral problems.

Praise For Handbook of Self and Identity…
"The publication of a handbook is always a landmark occasion, signaling a certain maturity in a scholarly discipline. In the Handbook of Self and Identity, the editors have brought together many of the finest scholars in the field to write on critical issues in the psychology of the self: issues related to what the self is, where it comes from, and how it affects people's lives. The Handbook of Self and Identity does much in the way of defining the state of the science and setting the agenda for future generations of inquiry into the nature of personality."--Mark Snyder, PhD, Department of Psychology, University of Minnesota

"An impressive overview of second-generation research on the social and psychological processes involved in the human capacity for self-awareness, self-representation, and self-regulation. This well-organized volume is remarkable for its breadth of coverage, the expertise of its contributors, and the quality of its chapters. It is an indispensable reference work for anyone interested in the self."--Gifford Weary, PhD, Department of Psychology, The Ohio State University

"Cast out of psychology by the early behaviorists, the construct of self has gradually wended its way back in, and for one simple reason: it is indispensable to the understanding of human psychological functioning. If anyone still doubts this, they have but to read the chapters of this wonderful, timely handbook. Revealed is the dramatic progress that 25 years of research and theory have made in fathoming the self. This volume, and the work it reports, are tremendous scientific achievements."--Claude Steele, PhD., Department of Psychology, Stanford University

The Guilford Press, 9781572307988, 703pp.
Publication Date: October 18, 2002
About the Author
Mark R. Leary, PhD, is Professor of Psychology at Wake Forest University. His research interests focus on social motivation and emotion, particularly processes involving the self. Dr. Leary has written or edited several previous books, including [i]Social Psychology and Dysfunctional Behavior[/i]; [i]Self Presentation: Impression Management and Interpersonal Behavior[/i]; [i]Social Anxiety[/i] (with R. M. Kowalski); [i]Interpersonal Rejection[/i]; and [i]Selfhood: Identity, Esteem, Regulation[/i]. He is also Editor of the journal [i]Self and Identity[/i].

June Price Tangney, PhD, is Professor of Psychology at George Mason University. She is coauthor (with Ronda Dearing) of [i]Shame and Guilt[/i] and coeditor (with Kurt Fischer) of [i]Self-Conscious Emotions: The Psychology of Shame, Guilt, Embarrassment, and Pride[/i]. Dr. Tangney is currently Associate Editor of [i]Self and Identity[/i] and Consulting Editor of [i]Journal of Personality and Social Psychology[/i], [i]Personality and Social Psychology Bulletin[/i], [i]Psychological Assessment[/i], [i]Journal of Social and Clinical Psychology[/i], and [i]Journal of Personality[/i]. Her research has been funded by the National Institute on Drug Abuse, the National Institute of Child Health and Human Development, and the John Templeton Foundation.

or
Not Currently Available for Direct Purchase