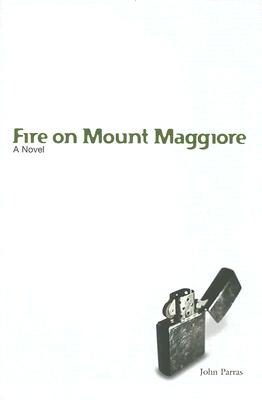 Fire on Mount Maggiore (Hardcover)
University of Tennessee Press, 9781572334458, 232pp.
Publication Date: October 15, 2005
* Individual store prices may vary.
Description
Based on first-hand experience battling forest fires in Italy, John Parras's debut novel, Fire on Mount Maggiore, tells the story of Matteo Arteli, a firefighter harrowed by survivor's guilt after a fierce blaze kills five men in his brigade, leaving him an unlikely phoenix emerging from the ashes. Amid rumors of flawed firefighting operations, mismanagement of state lands, underworld involvement, and serial arson, Matteo probes suspicions swirling around the circumstances of the deaths and finds himself at the center of an intricate conspiracy. Fire on Mount Maggiore is written in a fluid voice that illuminates the beauty as well as the destructiveness that is fire; it describes both the thrill and the psychological toll of chasing burns across mountain landscapes. Displaying craft and originality, this is fiction that signals the emergence of an outstanding talent.The book was awarded the 2004 Peter Taylor Prize for the Novel, named for one of the South's most celebrated writers. The annual prize, co-sponsored by the Knoxville Writers Guild and the University of Tennessee Press, endeavors to bring to light novels of high literary quality, thereby honoring Peter Taylor's own practice of assisting writers who care about the craft of fiction.
About the Author
John Parras was awarded a National Endowment for the Arts Literature Fellowship for Fiction Writing in 2004. He received his PhD from Columbia University and is a recipient of the Pauline B. Adamson Award for Fiction and the Maurice Robinson Award for Professional Writing. He is currently an associate professor of English at William Paterson University.
or
Not Currently Available for Direct Purchase