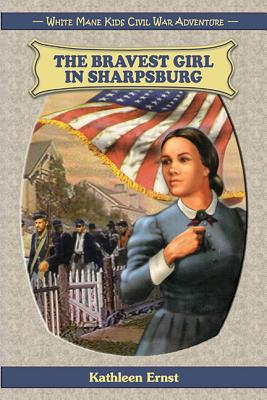 The Bravest Girl in Sharpsburg (Paperback)
White Mane Publishing Company, 9781572490833, 238pp.
Publication Date: June 8, 2012
Description
The daring adventure of best friends Teresa Kretzer and Savilla Miller have earned the the title of "the bravest girls in Sharpsburg'--and the admiration of Teresa's shy younger sister, Bethie. But when the Civil War looms, the girls become political enemies. Each girl must confront challenges that test everything she believes in. Learn how the Civil War divided these friends and tested courage from the experiences of real teenage girls whose hometown along Antietam Creek lay at the center of conflict in September 1862. Historic photographs and author's notes that separate the fact and the fiction help make this book appeal to all young readers.
Advertisement