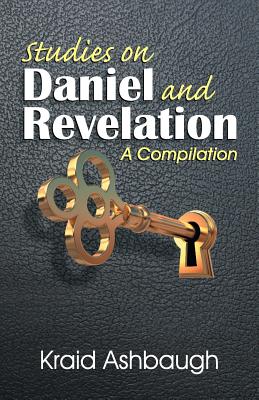 Studies on Daniel and Revelation (Paperback)
A Compilation
Teach Services, Inc., 9781572582842, 206pp.
Publication Date: February 8, 2018
* Individual store prices may vary.
Description
As we approach the end of time, a working knowledge of Bible prophecy is more important than ever. Ellen White promoted a careful study of the two main books of prophecy in the Bible--Daniel and Revelation.
"A much more careful study of Daniel and the Revelation is needed now than ever before." Counsels to Writers and Editors, p. 65.
Ellen White suggested that the books of Daniel and Revelation should be bound together and published, showing they are related to the same subjects. She also advised that the prophecies of Daniel and Revelation should be printed in small books with necessary explanations added.
"Daniel and the Revelation explain each other, and they are to be understood as witnesses in the world." The Seventh-day Adventist Bible Commentary, Vol. 7, p. 949.
This little book fulfills this need. It contains the entire books of Daniel and Revelation, along with condensed explanations and Ellen White clarifications. Studies on Daniel and Revelation is a perfect study companion for any Bible student.