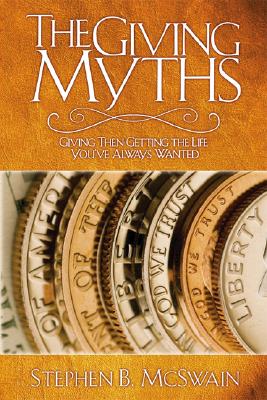 The Giving Myths: Giving Then Getting the Life You've Always Wanted (Paperback)
Giving Then Getting the Life You've Always Wanted
Smyth & Helwys Publishing, 9781573124959, 248pp.
Publication Date: June 1, 2007
* Individual store prices may vary.
or
Not Currently Available for Direct Purchase
Description
The American Dream goes like this: ?get all you can, save all you can, achieve all you can.? If you do, you'll be happy, healthy and enter your retirement years with peace and tranquility. The only problem with this: it's a myth. The life people really want is found not in getting but giving. In The Giving Myths, author Dr. Steve McSwain makes a compelling argument that your highest purpose in life is to give yourself away and generously share your abundance with the world. Any other way to self-actualization and personal fulfillment is a dead-end. Contrary to popular culture, the life you've always wanted isn't found in career choice, personal achievements, or even the amount of money you may amass in a lifetime. Instead, it's found in one of the simplest, yet most challenging, principles ever given by the greatest teacher who ever lived. Miss getting and living by this principle and you'll miss getting the life you've always wanted.

Advertisement