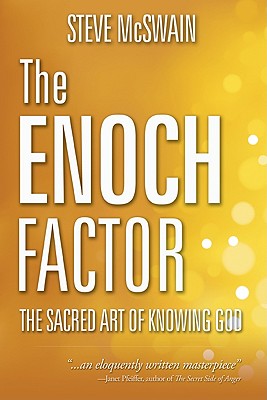 The Enoch Factor: The Sacred Art of Knowing God (Paperback)
The Sacred Art of Knowing God
Smyth & Helwys Publishing, 9781573125567, 238pp.
Publication Date: September 19, 2012
About the Author
Dr. Steve McSwain is an award-winning author, speaker, adjunct professor, and spiritual teacher. He created The Foundation for Excellence in Giving, Inc., a church/parish consulting firm committed to providing consultation and guidance to leaders who seek to create a more charitable and compassionate spiritual community. For more than twenty years, Steve was a senior minister for churches in Kentucky and Georgia. For the last two decades, he has provided executive counsel to hundreds of churches representing virtually every Christian communion in America. These churches have ranged in size between 200 and 20,000 and, collectively, they have raised more than a half billion dollars for worthy causes. "The Giving Myths" is in its second printing and is regarded by religious leaders representing all traditions as a most insightful and inspiring book on generosity. His most recent book, "The Enoch Factor: The Sacred Art of Knowing God" was one of two finalists in the IndieBook Awards at the Global Book Expo, May 2011 recognized in the category, "Most Inspirational Book of the Year." As an Adjunct Professor of Communication at the University of Kentucky, Steve not only teaches the art of speaking but is himself a professional speaker. He is frequently invited to speak to congregations, as well as Chamber of Commerce events and at leadership conferences for community and business leaders. Steve is an executive coach who guides a select client list in the art of leadership, the laws of success in business and in life, the life you live, and the legacy you leave. For more information, visit www.stevemcswain.com.
Advertisement