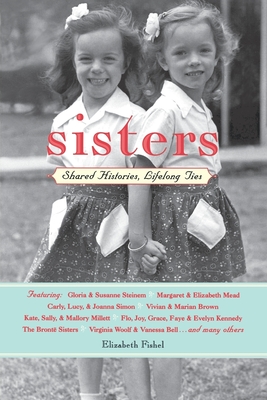 Sisters
Shared Histories, Lifelong Ties
Paperback

* Individual store prices may vary.
Description
Sisterhood is one of women's most significant life relationships. Through interviews and questionnaires with more than 150 women, author Elizabeth Fishel poignantly explores the depth and breadth of this bond, revealing intense rivalry, unwavering devotion, and profound ambivalance, as well as sisters' influence on each other's sexualty and creativity, the implications of birth order, and the patterns of family roles. Among the well-known sisters included in the book are Margaret Mead (who called the sister bond "probably the most competitive relationship within the family"), Gloria Steinem, Carly Simon, Ntozake Shange, and Kate Millet.
Conari Press, 9781573240925, 304pp.
Publication Date: July 15, 1997
About the Author
Elizabeth Fishel is a journalist and author of five nonfiction books about families and women's lives. The newest is When Will My Grown-Up Kid Grow Up? Loving and Understanding Your Emerging Adult (with Jeffrey Arnett). Her previous books include Sisters; The Men In Our Lives; I Swore I'd Never Do That; and Reunion. She also edited two collections of personal essays from her Wednesday Writers' groups, Wednesday Writers and Something That Matters (both with Terri Hinte).
She lives, writes and leads writers' groups in Oakland, California. She's married and the mother of two sons in their twenties.
Contact her at erfishel@gmail.com.