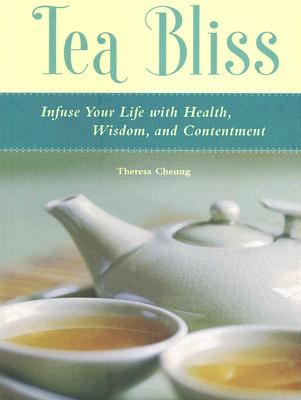 Tea Bliss (Paperback)
Infuse Your Life with Health, Wisdom, and Contentment
Conari Press, 9781573242110, 172pp.
Publication Date: August 1, 2007
* Individual store prices may vary.
Description
Tea is all the rage and, according to trendspotter Faith Popcorn, part of a "feel better" experience consumers are now demanding in their purchases. In this stress-filled world, tea offers a simple antidote to just about everything, as author Theresa Cheung posits in her marvelous new book Tea Bliss. Illustrated throughout with four-color photographs, Tea Bliss is a warmhearted, comforting book that describes the arts of blending and brewing tea as well as the performance of ritual tea ceremonies. Chapters include "Tea for Two" on the positive effect tea has on friendship, and "Well-being" on how invaluable tea can be to an individual's health, as well as a glossary of terms and a veritable encyclopedia of every type of tea. Blending inspiration and sumptuous illustrations with fascinating facts about tea, Tea Bliss is an ideal and relaxing gift. As Cheung--a resident of the UK where everyone knows that tea is better than chicken soup as a cure for mind, body, and soul--points out, the boom in tea is as simple as one, two, three. 1. Tea helps people relax. 2. Tea makes people healthier. 3. Tea makes people happier.