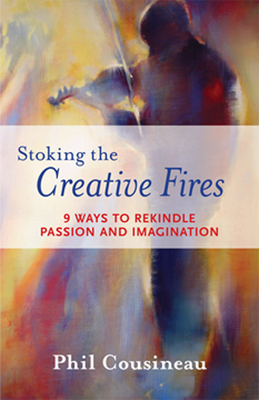 Stoking the Creative Fires
9 Ways to Rekindle Passion and Imagination
Paperback

* Individual store prices may vary.
Description
In Stoking the Creative Fires, award-winning author and filmmaker, Phil Cousineau, gives readers the tools they need to alleviate burnout and rekindle passion in all areas of their lives. Based on twenty years of teaching, Cousineau offers a multitude of stories, ideas, and exercises drawn from historical and contemporary figures, artists of all kinds, and from his own experience, to inspire readers on ways to live a passionate and creative life.
Conari Press, 9781573242998, 224pp.
Publication Date: May 1, 2008
About the Author
Phil Cousineau is a bestselling author, editor, photographer, award-winning documentary filmmaker, adventure travel leader, and independant scholar who lectures around the world on a wide range of topics from mythology, mentorship, and soul. His books include The Art of Pilgrimage, Soul Moments, Riddle Me This, and The Soul Aflame. A protege of the late Joseph Campbell, Cousineau is also the author of The Hero's Journey: Joseph Campbell on His Life and Work. He lives in San Francisco, California.