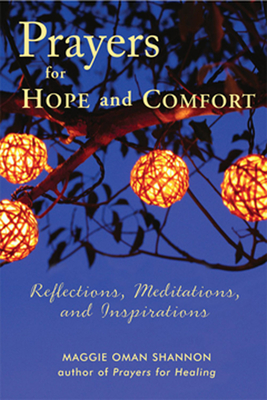 Prayers for Hope and Comfort
Reflections, Meditations, and Inspirations
Paperback

* Individual store prices may vary.
Description
In a world that feels increasingly fragile, people will continue to look for new prayers and new ways to pray. While there are a number of anthologies of prayer available, no book until now has attempted to provide a collection that focuses specifically on prayers for a wide range of modern challenges, from the personal to the global. Prayers for Hope and Comfort covers issues facing individuals (illness, addiction)/ those challenged in relationships (aging parents, divorce)/ local communities (natural disasters, unemployment)/ the larger world (poverty, hunger, war)/ and creation itself (loss of rainforests, species extinction, global warming).
Prayers for Hope and Comfort offers readers solace, comfort, and hope, drawing from the wisdom of every era, every major faith and tradition, and the important voices of those who have lived through such experiences themselves. The book contains selections from some of the world's most profound poets and thinkers: David Whyte, Eckhart Tolle, Sister Joan Chittister, and Martin Luther King, Jr. as well as traditional prayers and verses from every time and place.
Conari Press, 9781573243193, 320pp.
Publication Date: July 1, 2008
About the Author
Maggie Oman Shannon is a spiritual director and writer. She is the author of One God, Shared Hope and The Way We Pray, editor of Prayers for Healing and coauthor of A String and a Prayer. She lives in San Francisco.
or
Not Currently Available for Direct Purchase