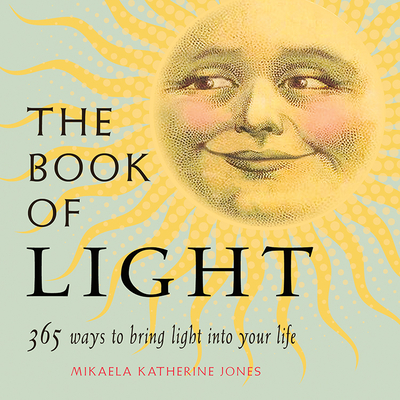 The Book of Light (Paperback)
365 Ways to Bring Light into Your Life
Red Wheel, 9781573247306, 256pp.
Publication Date: March 1, 2018
* Individual store prices may vary.
Description
Stressed out by life? Need a little extra comfort, inspiration, and love?
Whether you've lost your way or are just having a bad day, The Book of Light is the ideal pick-me-up, reminding you that you are a magnificent, powerful being of light. You are here to make a positive contribution to the world, and you are deserving of love, joy, and fulfillment.
The Book of Light will help you tune in to and connect with your inner light for direction. The thoughtful passages will help you create more emotional, spiritual, and physical light in your life each day of the year. When read with intention, the affirmations, meditations, visualizations, and practical tips will help you awaken to and stay connected to your true self.
About the Author
Mikaela Katherine Jones is an inspirational author, columnist, and speaker. The creator of The Delight Frequency® guided meditation practice, she has studied and practiced consciousness in the forms of hypnotherapy, meditation, and New Thought philosophy since her youth. Mikaela is passionate about helping people become their true selves and find delight daily. Visit her at mikaelajones.com.
Praise For The Book of Light: 365 Ways to Bring Light into Your Life…
"If you want to shine your light with the world, keep this book close to you. Its practical suggestions and inspirational gems will help you live each day with gratitude from your empowered genius and loving heart." --Dr. John F. Demartini, author of The Breakthrough Experience and The Values Factor; featured in The Secret
— Reviews

"Now more than ever it seems we are surrounded by fear and uncertainty. This beautiful book can help us overcome uncertainty and create a daily practice to live with more light and love." --Shannon Kaiser, author of The Self-Love Experiment and Adventures for Your Soul
— Reviews