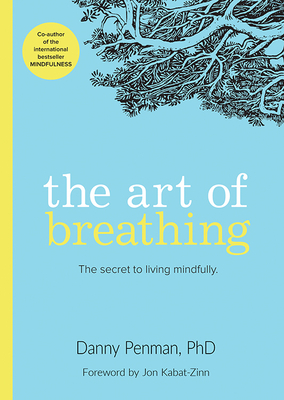 The Art of Breathing (Paperback)
The Secret to Living Mindfully
Red Wheel, 9781573247351, 128pp.
Publication Date: March 1, 2018
* Individual store prices may vary.
Description
International bestselling author Dr. Danny Penman provides a concise guide to letting go, finding peace, and practicing mindfulness in a messy world, simply by taking the time to breathe. With these simple exercises he teaches you how to dissolve anxiety, stress, and unhappiness, enhance your mind, and unleash your creativity. You will start to smile more, worry less, and with each little moment of mindfulness, discover a happier, calmer you. It really is as easy as breathing. All you need is a chair, a body, some air, and your mind. That's it!
About the Author
Danny Penman
, PhD, is a meditation teacher and award-winning writer and journalist. After gaining a PhD in biochemistry, he worked for 
The Independent
 and the BBC. He is the co-author with Mark Williams of the million-selling 
Mindfulness
. He lives in England and can be reached at
www.franticworld.com
.
Praise For The Art of Breathing: The Secret to Living Mindfully…
"The book does not disappoint. In fact there is a lighthearted joyfulness to it which is sometimes missing in meditation and mindfulness books. . . . If you have family or friends who may have expressed an interest in mindfulness, this little book would make a great introduction and a beautiful gift." --The Velvet Soapbox
— Reviews

"This book is inspiring. Against a backdrop of beautiful art, Danny Penman's gentle words explain clearly how breathing, known since ancient times as the foundation for living mindfully, can become, for any of us, a way to reclaim our lives." --Mark Williams, Emeritus Professor of Clinical Psychology, University of Oxford
— Reviews