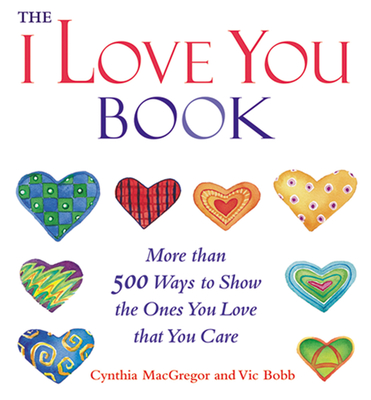 The "I Love You" Book
More Than 500 Ways to Show the Ones You Love That You Care
Paperback

* Individual store prices may vary.
Description
Beautifully illustrated, The "I Love You" Book is the perfect resource for thoughtful activities for expressing love to friends, family, and significant others. Filled with hundreds of wonderful suggestions for activities, projects, and more, this book is the perfect guide for anyone looking for new ways to say "I Love You!"
From the book:
Suggestions include:* Wake up 10 minutes early and start the coffee for your spouse
* Every month, send your parents a postcard on which you've written one wonderful memory from your childhood years
* Reserve a little section in your garden for your child to plant and tend
* With glowinthedark paint, write "I Love You" on the ceiling above the bed
* Arrange a special getaway weekend for just you and your child
* Teach your parents how to use a computer
* Plant a tree when your baby is born, and take his or her picture in front of it each year
Offering simple gestures, crafty projects, and practical ideas, this is an alloccasion gift book that can be used every day to express how much we care.
Conari Press, 9781573248129, 239pp.
Publication Date: March 1, 2002
About the Author
Cynthia MacGregor is the author of several books for parents and children, including Raising a Creative Child and 365 AfterSchool Activities. She resides in Lantana, Florida. Email Cynthia at: CynthiaMacgregor@aol.com