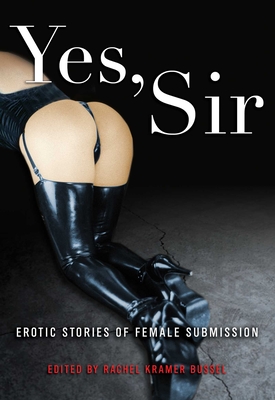 Yes, Sir (Paperback)
Erotic Stories of Female Submission
Cleis Press, 9781573443104, 215pp.
Publication Date: February 25, 2008
* Individual store prices may vary.
Description
How bad do you want to be bound, gagged, spanked, or slapped? ? How bad do you want to pant, gasp, scream, and squirm? How bad do you want to turn over some part of yourself to a man just dying to strip you bare and take you somewhere you've never been? Here you'll find all sorts of women for whom their own personal "Sir"s (or Masters or Daddies) hold the reins to their erotic pleasure. For them, saying yes (or a bratty, defiant "no" for which they'll be duly punished) is as powerful as a good, hard smack on the bottom. Playing at "Sir," let's these players take their kinky to a whole new level.
About the Author

Rachel Kramer Bussel (rachelkramerbussel.com) is a writer, editor, event organizer and erotica writing instructor. She's edited over 60 anthologies, including The Big Book of Orgasms, Come Again: Sex Toy Erotica, Dirty Dates, On Fire, Spanked, Please, Sir, Please, Ma'am, and is Best Women's Erotica of the Year series editor. Her nonfiction has been published in The New York Times, The Washington Post, Marie Claire, O, The Oprah Magazine, Elle.com, Salon, Slate, Time.com, The Village Voice and numerous other publications. Follow her @raquelita on Twitter and learn more about her writing workshops and consulting at EroticaWriting101.com.