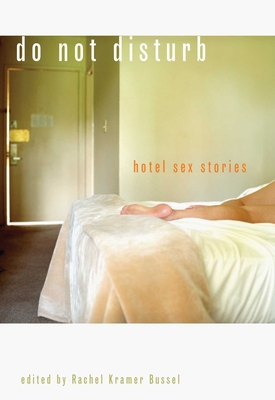 Do Not Disturb (Paperback)
Hotel Sex Stories
Cleis Press, 9781573443449, 214pp.
Publication Date: March 1, 2009
* Individual store prices may vary.
Description
No doubt about it: hotel rooms are hot. The minute you slip the key in the door, you want to strip off your clothes and dive naked between the sheets, whether there's a lover there to share in the indulgence or not. From luxe, five-star lodgings to seedy no-tell motels, hotels offer the chance to unwind, relax, and if given the chance, become someone else altogether. This steamy collection takes readers behind those anonymous closed doors with sexy, scintillating tales of singles and couples frolicking and flaunting themselves for their own naughty purposes. Featuring work from Alison Tyler, Shane Allison, Donna George Storey, Shanna Germain, Saskia Walker, and others, the stories in Do Not Disturb offer the sense that anything can happen and quite often it does.
About the Author
Rachel Kramer Bussel s other kinky books include "He s on Top, She s on Top, Caught Looking, Hide and Seek, Crossdressing, Naughty Spanking Stories from A to Z," and the non-fiction collection "Best Sex Writing 2008." She hosts the In The Flesh Erotic Reading Series, is Senior Editor at "Penthouse Variations" and formerly wrote the "Lusty Lady" sex column for "The Village Voice." Visit her at rachelkramerbussel.com

"