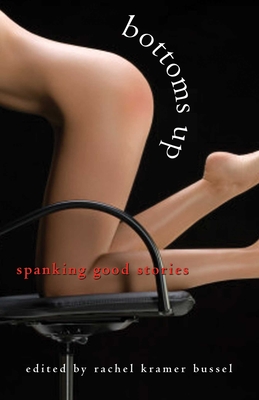 Bottoms Up (Paperback)
Spanking Good Stories
Cleis Press, 9781573443623, 189pp.
Publication Date: August 4, 2009
* Individual store prices may vary.
Description
Here, we have a spanking tour de force for any curiosity, appetite, and sexual preference. And to that end, Rachel Kramer Bussel offers Bottoms Up, another delicious collection of stories that celebrates the pleasures of an inviting bum turned rosy red by hand, crop, whip, or paddle. Whether written from the perspective of the spanker or the spankee, those who crave discipline or those discovering for the first time how good being bad can feel, each vivid tale trembles with erotic pleasure. Bottoms Up is essential reading for those with endless capacities to have their bare bottoms soundly smacked, those who revel in delivering the deliciously ecstatic pain to a lover, or those who simply believe in turning the other cheek over and over and over again.
About the Author
Rachel Kramer Bussel s other kinky books include "He s on Top," "She s on Top," "Caught Looking," "Hide and Seek," "Crossdressing," "Naughty Spanking Stories from A to Z," and the non-fiction collection "Best Sex Writing 2008." She hosts the In The Flesh Erotic Reading Series, is Senior Editor at "Penthouse Variations" and formerly wrote the "Lusty Lady" sex column for "The Village Voice."

"