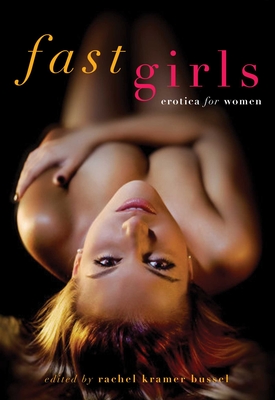 Fast Girls (Paperback)
Erotica for Women
Cleis Press, 9781573443845, 198pp.
Publication Date: July 6, 2010
* Individual store prices may vary.
Description
Fast girls don t mind being the girl everyone is talking about, as long as all eyes are focused their way. They are wanton, daring, shameless, and bold. Fast Girls celebrates the girl with a reputation, the girl who goes all the way, and the girl who doesn't know how to say "no." Featuring writing by Tristan Taormino, Kayla Perrin, Donna George Storey, D. L. King, Kristina Wright, Saskia Walker, Jacqueline Applebee, Tess Danesi, and others, Fast Girls is a racy, provocative collection of erotica by the cream of the crop of female erotica writers. They take readers on unexpected journeys, from a bedroom with every toy imaginable to a sex club, a communal shower, on set with a personal porn star, and more. These characters revel in their sexual excesses, boldly doing what others only dream about. Race through Fast Girls once, and you will come back again and again.
Praise For Fast Girls: Erotica for Women…
"From the strictly sexual to the deeper, and sometimes darker, emotions that accompany sex, Fast Girls mines the range of human emotions. Blatant and unapologetically sexy, Fast Girls features some of the best voices in new erotica. From a communal shower to a kinky sex club, from myriad toys to strictly skin, these girls don't say no or take it for an answer.

Editor Rachel Kramer Bussel defines fast as both wild and promiscuous, as according to Webster, but her selection of stories seeks something else, something deeper, not just stories of slut after slut, but stories of women who defy social norms, are bold and dynamic, with something to realize about sex and about themselves. The stories reflect what it is to be fast, being promiscuous and defying, both in states of mind as well as in states of motion. All of them speak to the reader on a deeper level as the women defy social conventions, raise eyebrows, and embrace what it is to be fast." Read it fast or slow, this anthology delivers."

Reviewed by Axie Barclay