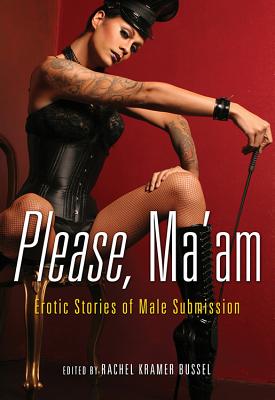 Please, Ma'am (Paperback)
Erotic Stories of Male Submission
Cleis Press, 9781573443883, 200pp.
Publication Date: June 1, 2010
* Individual store prices may vary.
Description
Men are the ones gifted with all sorts of power in our society, but a dirty little secret is that so many of them long to strip themselves of this power, to be tied down, gagged, spanked, taken, owned. They want to ease the burdens of manliness, if only for a little while, to be "ordered" to do all the naughty things they've dreamed of. Please, Ma'am shows some of the tantalizing possibilities out there for sniveling men and the women who love them. Bestselling erotica editor Rachel Kramer Bussel has gathered together top voices in the genre, including D. L. King, Charlotte Stein, Graydancer, and many more. In Please, Ma'am, men willingly submit to the deliciously dominant women who entertain their deepest desires and give them the treatment they crave.
About the Author
Rachel Kramer Bussel is Senior Editor at Penthouse Variations, hosts the In The Flesh Erotic Reading Series, writes a featured column in Carnal Nation, and formerly wrote the "Lusty Lady" sex column for The Village Voice. She has edited the "Best Sex Writing" series since 2008. A prolific erotica editor, her titles include "Spanked, He's on Top, Yes, Ma'am, Crossdressing," and "Bottoms Up." Visit her at www.rachelkramerbussel.com.