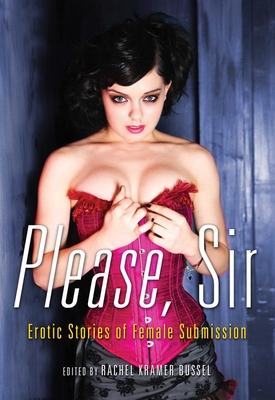 Please, Sir (Paperback)
Erotic Stories of Female Submission
Cleis Press, 9781573443890, 216pp.
Publication Date: May 4, 2010
* Individual store prices may vary.
Description
The fortunate women of Please, Sir are not docile pushovers by any means. They make the rules and negotiate with their masters -- though sometimes they also get off on being pushed just a little too far by men they know they can trust. It's as if the doms who enter their lives see the potential for submission in these women and want to arouse them more than ever before by providing an opportunity for them to let go. The editor of the bestsellers He's on Top and Yes, Sir, Rachel Kramer Bussel has chosen 22 stories that celebrate the thrill of submission by women who know exactly what they want. The characters in Please, Sir may be doing the bidding of their dominants, but the tops are just as much subject to the will of their subs, in their own way, by making them ache, moan, and quiver. With stories by Shanna Germain, Elizabeth Coldwell, Alison Tyler, and more.
About the Author

Rachel Kramer Bussel (rachelkramerbussel.com) is a writer, editor, event organizer and erotica writing instructor. She's edited over 60 anthologies, including The Big Book of Orgasms, Come Again: Sex Toy Erotica, Dirty Dates, On Fire, Spanked, Please, Sir, Please, Ma'am, and is Best Women's Erotica of the Year series editor. Her nonfiction has been published in The New York Times, The Washington Post, Marie Claire, O, The Oprah Magazine, Elle.com, Salon, Slate, Time.com, The Village Voice and numerous other publications. Follow her @raquelita on Twitter and learn more about her writing workshops and consulting at EroticaWriting101.com.

Praise For Please, Sir: Erotic Stories of Female Submission…
"If you liked 50 Shades of Grey, then you'll fall in lust with Rachel Kramer Bussel's even hotter BDSM books, like Serving Him and Please, Sir. Although she writes about female submissives, her protagonists legitimately crave and take pleasure in the sex they're having. What's hotter than that?" --Cosmopolitan

"From spanking to bondage, punishment to service, Please, Sir takes BDSM erotica to a new level with these explosive stories of female submissives and their male dominants." --Erabet's Enchantments