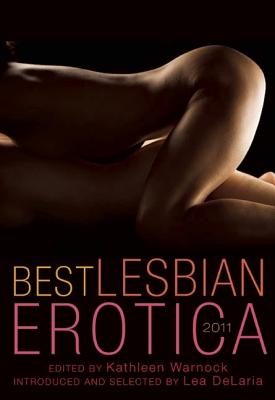 Best Lesbian Erotica (Paperback)
Cleis Press, 9781573444255, 199pp.
Publication Date: December 1, 2010
* Individual store prices may vary.
Description
What are lesbians longing for? Playwright, event host, and editor Kathleen Warnock helps answer this question in her newest edition of this much-loved, best-selling series. Featuring work from some of the best-known erotic writers as well as the debuts of startling new talent, Best Lesbian Erotica 2011 welcomes back some familiar faces, including Stella Sandberg. Her story, "Manchester, 2000," follows the European adventures of two studs on a long ride. Perennial favorite Betty Blue returns with "The Garden of Earthly Delights," an encounter between a firespirit and a lost boi on the celestial plane. Cheyenne Blue's "A Story About Sarah" travels to the antipodes, telling the story of a life-long love between a rancher's daughter and a half-Aboriginal woman. There's more . . . right under the covers of Best Lesbian Erotica 2011.
Praise For Best Lesbian Erotica…
"Lea DeLaria identifies as butch. So, it's no surprise that this year's Best Lesbian Erotica 2011 features butches, femmes and boi dykes."

"There's stories that push boundaries, even with the title, you have a sense of what you're going to get with Xan West's "My Precious Whore." It's a story of working out abuse issues with a partner you can trust. It's not for everyone, but it's there for those who want to read it."

"...The Best Lesbian Erotica 2011 is a great book to have around. Read yourself a short story before going to bed, or better yet, read one aloud to your lover."
About.com LesbianLife
or
Not Currently Available for Direct Purchase