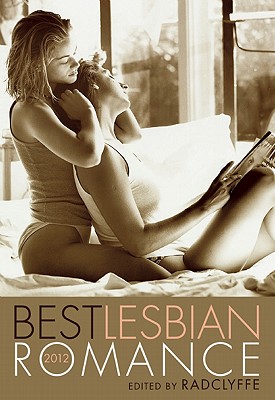 Best Lesbian Romance (Paperback)
Cleis Press, 9781573447577, 195pp.
Publication Date: January 10, 2012
Other Editions of This Title:
Paperback (1/13/2009)
Paperback (1/6/2009)
* Individual store prices may vary.
Description
In this sizzling new treasury, erotica maestro Radclyffe has assembled over two dozen titilating tales of lesbian couples taking each other to new heights of happily bedded bliss. Imagination and experimentation are the key that unlocks the hearts of these lesbian love stories and every kind of love you CAN imagine are told in stories redolent of romance, risk-taking, and, even gobsmackingly surprising true love. There are virgins, long-time companions, and very memorable one-night stands.
Praise For Best Lesbian Romance…
"I thoroughly enjoyed getting to know each of the characters bit by bit. Seeing more of who they are through a clever line or a telling move."
Kikidelovely

"By turns passionate, varied, and endlessly delicious, Best Lesbian Romance 2012 delivers."
SHE Magazine

"This is a collection to melt the hardest heart. These are romantic stories sharing the heart of our relationships and loves. The most wonderful thing about this collection of stories is their varying voices. Each story from each author has its own appeal each voice is concrete and, most strikingly, each sounds so very authentic, wrapping the reader up in the embrace of its words, scenes and emotion. These stories are so convincing. It feels almost voyeuristic to be reading them as though we have been allowed a very privileged position at the window to a private house, a private house where a variety of women like the ones we know, or even the ones we might be are finding themselves dancing that longest and most exhilarating of dances, romantic love."
Kissed by Venus

"The collection does a good job capturing the dizzying sensation of falling in love, and Radclyffe's curating does a nice job slowly raising the heat to a culminating sizzle."
The Edge

"In this sizzling new treasury, erotica maestro Radclyffe has assembled over two dozen titillating tales of lesbian couples taking each other to new heights of happily bedded bliss. Imagination and experimentation are the key that unlocks the hearts of these lesbian love stories and every kind of love you CAN imagine are told in stories redolent of romance, risk-taking, and, even gobsmackingly surprising true love. There are virgins, long-time companions, and very memorable one-night stands."
Erotic Readers and Writers Association
or
Not Currently Available for Direct Purchase