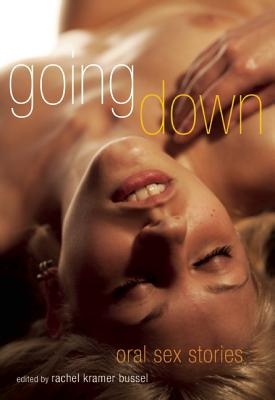 Going Down (Paperback)
Oral Sex Stories
Cleis Press, 9781573447898, 206pp.
Publication Date: May 15, 2012
* Individual store prices may vary.
Description
When you look back on the best sex you ever had, oral sex will no doubt be a part of the picture. Rachel Kramer Bussel is back with more lip-smackingly superb oral sex erotica for everyone with Going Down. Taking in the essence, taste, smell, and sexy up-closeness of a lover is a powerful aphrodisiac that affects one physically, mentally, and emotionally. Once you have your lover in your mouth, the heat of desire, passion, and lust focus, tying your arousal directly to them. These fictive fellatio stories, sizzling 69ings, and talented tonguing give readers lots of new ideas to try at home. In Going Down, lovers give, receive, and explore the many ways oral sex can be an act of love, tenderness, devotion, or pure sexual joy. Just sit back and enjoy this sexy read of explicit stories to get you hot and bothered with more than a mouthful.
About the Author
Rachel Kramer Bussel is Senior Editor at "Penthouse Variations," reads at SRO venues, and formerly wrote the "Lusty Lady" sex column for "The Village Voice." She has edited the "Best Sex Writing" series since 2008. A prolific erotica editor, her titles include "Spanked, He s on Top, Yes, Ma'am, Gotta Have it, Orgasmic," and "Bottoms Up."

"
Praise For Going Down: Oral Sex Stories…
"This is a GREAT anthology, but really, do you expect anything less when it has Rachel's name on the cover? I expect great things from RKB's work and she has delivered every time, without fail, definitely the mark of a great artist. Buy it! You won't be sorry."
Literaturely Speaking

"21 stories told within 206 pages of readable, plausible, seductive, and exciting sexual story telling at its finest. Nothing so short as to leave you wanting and nothing so long as to take more than a relaxing bath time soak to read which makes it just about right for anyone who is looking to add a bit of erotic reading to their already busy lives. Stories take you from a young heterosexual couples first encounter with porn during a French film festival to steamy girl on girl and guy on guy scenarios that leave you wondering what that couple next door to you does behind that high wooden fence in their back yard. From young and exploring to seasoned and appreciative I think that anyone with an open mind to maters sexual is going to find at least 75% of the offering in this book to their liking. And the other 25% gives you room to grow into an appreciation for sex you might have never thought about."
One Hot Marriage

"This was by far one of the most complete erotic works I've ever come across. It had lovers of all backgrounds, ages, and gender identities. It featured straight men and women, gay and lesbian, bi, transmen and transwomen, to name a few. The oral stories were highly stimulating and titillating. An anthology is always a crowd pleaser, as readers can pick and choose what stories to read and how many because they're only a couple pages long whenever they may choose. Reading multiple stories in a row could prove difficult as the stories are so steamy readers may need to take a break."
Night Owl Reviews

"This book is a must get, and I would consider it a true keeper next to your bedside when you need to stimulate your mind in order to stimulate everything else. I don't have a ratings system on this blog, however if I did this book would get 5 stars out of 5. This is the book that guys should get and read, because it really is just that good."
Mind Chaotica
or
Not Currently Available for Direct Purchase