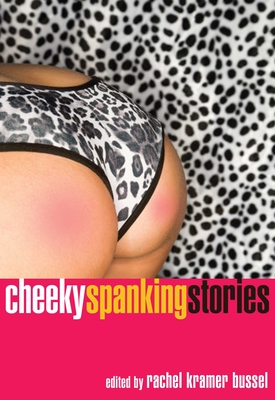 Cheeky Spanking Stories (Paperback)
Cleis Press, 9781573448185, 224pp.
Publication Date: October 16, 2012
* Individual store prices may vary.
Description
Nobody needs (or likes) a spanking more than Rachel Kramer Bussel. And, nobody can spot a good spanking story better than Rachel Kramer Bussel, who has achieved mastery of the genre. Ranging from naughty and nice to fabulously kinky, this set of superb spanking stories will please aficionados as well as readers new to the pleasures of paddle, crop or whip. Author of the bestselling Spanked, Bussel notes "there are an infinite number of ways to talk about the pleasures of spanking. Me? I get off just thinking about bending over for that special someone.
About the Author
Rachel Kramer Bussel, of "Penthouse Variation" fame, writes two of the top rated blogs of today and has been featured on national media such as the Gayle King Show, Top Chef, Martha Stewart and much more. She has edited the "Best Sex Writing" series since 2008. She is a prolific erotica editor, and her titles include "Spanked, He s on Top, She s on Top, Do Not Disturb," and "Naughty Spanking Stories from A to Z." Visit her at RachelKramerBussel.com

"