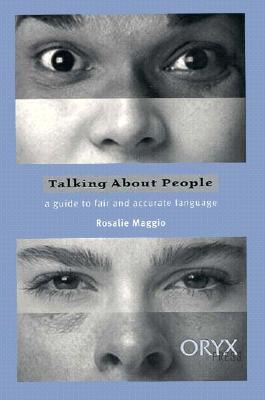 Talking About People
A Guide to Fair and Accurate Language
Paperback

* Individual store prices may vary.
Description
Anyone who works with words and people will want to keep this indispensable guide close at hand. In her highly entertaining style, best-selling author Rosalie Maggio offers thousands of alternatives for outdated, stereotypical, and damaging language. This substantially updated and expanded version of Maggio's earlier work, The Dictionary of Bias-Free Usage, also covers numerous words and phrases that were not even part of our language five years ago. This handy reference guide merits a place next to the dictionary and thesaurus of all who are sensitive to the use of fair and accurate language. It will help them make an informed judgment when choosing words to describe people in terms of their age, sex, employment, economic status, religion, lifestyle, ethnic background, or disability.
Greenwood, 9781573560696, 448pp.
Publication Date: October 9, 1997
About the Author
ROSALIE MAGGIO has been a professional writer and editor for 25 years. She has edited for a college textbook, a university magazine, and trade publishers. She is the author of several books including The Dictionary of Bias-Free Usage (first published in 1987 by Oryx Press as The Nonsexist Word Finder: A Dictionary of Gender-Free Usage.) and the popular book How to Say It. Ms. Maggio has won numerous book awards.