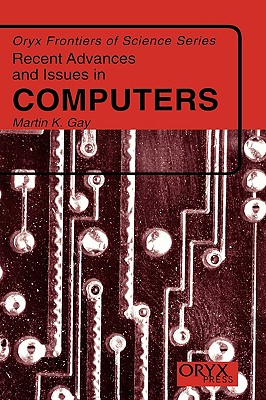 Recent Advances and Issues in Computers (Frontiers of Science) (Hardcover)
Greenwood, 9781573562270, 272pp.
Publication Date: June 1, 2000
* Individual store prices may vary.
Description
Gay provides an authoritative overview of the major developments, people, and organizations that have shaped the design and use of computers. He also describes innovations in computer research and technology (including highlights from developments in supercomputers, supercomputer networks, and Internet 2), the latest trends in consumer products (new applications that influence the way individuals and businesses interface with their world), social issues related to computers (Microsoft's influence, privacy, encryption, universal access, and adaptive technologies), and information on computer careers and how to prepare for them.
About the Author
MARTIN K. GAY is a writer, computer consultant, and teacher concentrating in education and communication technologies. He has also worked as a consultant for various educational initiatives, including the Enhanced Learning through Electronic Communities (ELTEC) Project, Watershed Action through Education and Research (WATER) Neighbors, the Washington State University Extension Learning Center, the Jefferson County Higher Education Access Committee, the Evergreen Volunteer Tech Team, COM3, and Group Exploring the National Information Infrastructure (GENII). Gay is the author of The New Information Revolution: A Reference Handbook.