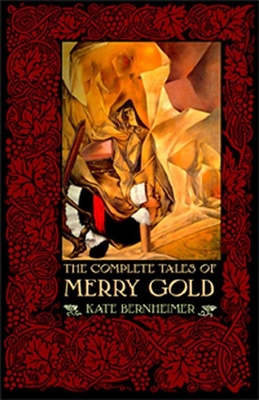 The Complete Tales of Merry Gold (Paperback)
Fiction Collective 2, 9781573661317, 168pp.
Publication Date: September 3, 2006
* Individual store prices may vary.
Description
Obsessive, prudish, and cold, Merry Gold lives in denial of her own condition. This seamstress—the eldest and meanest of the three Gold sisters—possesses a tarnished past and faces a bleak and lonely future. Guilty about her destructive desires and longing for innocence, her inner turmoil and explosive imagination belie a disarming honesty.
A sequel to The Complete Tales of Ketzia Gold, the novel follows Merry from her suburban childhood through design school and a whirlwind of lovers, and into a desolate adulthood. Beginning with a toy seal and ending with mushrooms, this fairy tale set in modern times creeps through cruelty and violence to its inevitable end.
Reminiscent of a miniature, fragile ice sculpture, The Complete Tales of Merry Gold glistens with hard-hearted bliss. Kate Bernheimer has once again delved into the internal anguish of the Gold family to extract a magical, carefully stitched tale of strange and happy fear.
About the Author
Kate Bernheimer, Assistant Professor in the Creative Writing Program at The University of Alabama, is the editor of Mirror, Mirror on the Wall: Women Writers Explore their Favorite Fairy Tales.
Praise For The Complete Tales of Merry Gold…
"Here simmers witchery: the black magic of an ominous femininity. The little match girl has cut her teeth and her smile glitters with subversion and an irresistible malevolence."—Rikki Ducornet
"Kate Bernheimer's fiction offers a unique and delicate gift, the tempting mirage of a grace that constantly escapes. The Complete Tales of Merry Gold is an exceptional, lovely book, beautifully enigmatic, speaking a language that mysteriously evokes the unspoken."—Lydia Millet
"A real gem, my favorite book of the year. A novel so simple and beautiful that you forget how hard it is to pull off simple and beautiful. Bernheimer's second novel is a great, great success."—Willy Vlautin
or
Not Currently Available for Direct Purchase